A Day in the Life of Freddy Sadeghi
What's your name and job title?
Freddy Sadeghi – National Customer Voice Engagement Manager.
What does your typical working day entail?
Since starting at NHS Supply Chain back in April 2022 I have been heavily involved in engagement work for Personal Protective Equipment (PPE) as I worked on the programme of work for the Department of Health and Social Care. I'm also involved in multiple engagement areas, including a digital e-commerce project, early price informs and category strategy. If I wasn't already busy enough, I also agreed to become the Business Continuity Champion for the Customer Engagement Division too!
Although a 'typical' working day is rare in the Voice of the Customer team, given our proactive and reactive activities, the one consistency is my engagement with multiple acute and non-acute customers. I engage with customers through Chairing panels and working groups, having one-to-one meetings, and conventional methods such as emailing and responding via our team mailbox too. Engagement is a two-way process and I'm incredibly passionate about making our customers voices heard, so that insights can be driven into NHS Supply Chain and improvements can be made. We strive to be a customer-centric organisation and the activities we take as the Voice of the Customer team epitomise and strengthen this. 
As a team, we have recently published our external Voice of the Customer webpage , as well an animation video which details more about what we do. See our Useful Links section for more information.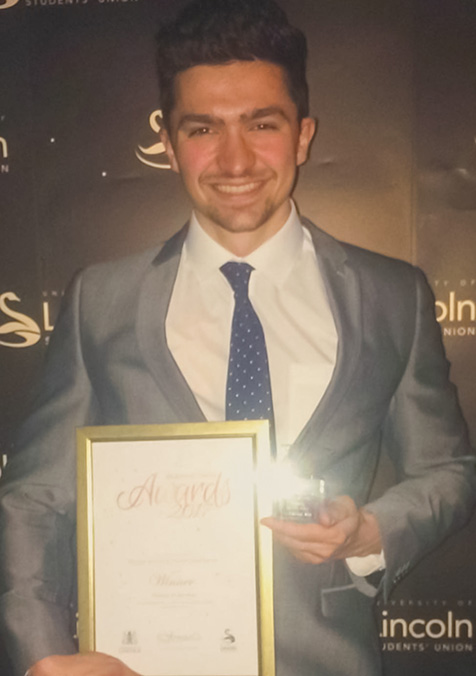 I've always wanted to be in a position where I could have the greatest impact possible in improving and protecting population health for the nation.
Please give an example of a successful project you have recently been involved in and what was the value for the customer?
Given my involvement with PPE and us wanting to understand our non-acute customers future ordering patterns and behaviours better, I recently led on a project to engage with multiple non-acute sectors to ask them questions on products, possible changes in ordering and likeliness of adhering to the infection, prevention and control guidance. From engaging with multiple sectors and 30+ customers, I produced a summary report and presented this to the PPE Project Board, providing them with some useful insights as to the possible future ordering of our non-acute customers.
What motivates you?
From gaining an MSc in International Public Health and working for Public Health England, the NHS, and Department of Health and Social Care; I'm acutely aware of the significant stress our NHS is under through a multitude of contributing factors, and I want to do my part to help. I've always wanted to be in a position where I could have the greatest impact possible in improving and protecting population health for the nation.
The primary thing that motivates me is that I know I can make a positive impact in my current role through embedding and acted upon customers insights across the nation. I'm also very motivated to better myself by improving and developing my skills and capabilities, so that I can take on more responsibilities, be involved in more strategic level decisions, and add to my portfolio of successful workstreams I've been involved in.
Finally… Tell us about yourself!
I currently live in Leicestershire, since relocating from London back in 2020. I'm massively into everything health and exercise related, having competed in shows in the past and being a regular at the gym for the past 10+ years. I enjoy watching American football and playing football in my spare time, as well as playing chess and reading.
For those wondering about my surname, I'm half Iranian! Although, I can only speak a few words in Farsi unfortunately (thanks dad).