A Day in the Life of Rachael Colley
What's your name and job title?
My name is Rachael Colley. I am Category Tower Director at NHS Supply Chain for Diagnostic, Pathology and Therapy Technologies, and Services. I bring a depth and breadth of knowledge, experience, and skills from across the healthcare sector to my current role. Working with the Health Care Supplies Association alongside some great mentors expanded my professional network in addition to being a long-term Member of the Chartered Institute of Purchasing and Supply (CIPS).
My experience transcends legal and procurement across public and private sector organisations, managing high value and complex projects, leading teams, and working with a diverse range of stakeholders and groups across the UK and overseas. I worked in Asia with a global company on a procurement transformation project which was a life changing experience for me where direct exposure to global supply chain challenges and opportunities presented a steep learning curve.
I've introduced new concepts and innovation into projects working across multiple organisations to deliver improvements and new solutions. In 2020 I was part of the Strategy and Market Engagement team at NHS Test and Trace supporting the pandemic response, providing contracting options, working with leading scientists and exploring new areas such as the scale up of UK manufacturing.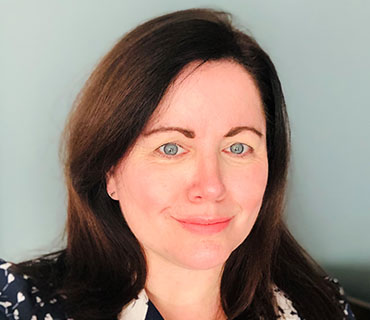 What team do you work in at NHS Supply Chain?
I work in NHS Supply Chain procurement. Category Tower 8 by Akeso and Company are one of several Category Tower Service Providers and we are unique in that our provision is largely capital led along with a range of products and services for the NHS and other customers.
Our coverage includes digital pathology, point of care testing, genomics, lab equipment, molecular testing, angiography, renal therapy, dental, liquid based cytology and Human Papilloma Virus (LBCHPV), cardiac defibrillators and electrocardiography (ECG).
I'm so fortunate to have the opportunity to lead and work with a brilliant team of people who have passion, integrity, diverse experience, and skills, I simply couldn't do my job to the best of my ability and deliver what we do without my colleagues help and support.
What does your typical working day entail?
I like to get up early and prepare for the day, checking my calendar first thing. I try to spend time reading or moving and aim to start work around 8am. I prepare for meetings and focus on priorities and activity scheduled during the day. I have a brilliant team who work together at all levels and we have daily touchpoints and regular team briefing sessions to help us communicate and share knowledge, information and activity.
How has the pandemic affected your work?
Procurement skills were in demand and it impacted me significantly, I had to dig deep within to access my personal resilience. It was character building and I learnt so much during the pandemic and often draw on the experience in my current role.
Leaving the office environment and working from home every day was challenging for me as I have a strong preference to work with people. I've had professional coaching in recent years that helped me focus on my response to the situations I was faced and what I can influence, which I found invaluable. My inherent resilience, daily exercise and keeping in touch with friends and family was important, to avoid feeling isolated.
Pre pandemic procurement and supply chain was an important but perhaps a back-office function. In March 2020 it was catapulted into the spotlight, on the radar of every trust chief executive and finance director across country, and in the media with a focus on supplies, logistics and shortages.
I'm proud to have been able to support the national response and it was incredible to see so many people from different organisations working in partnership to achieve a common goal. All our suppliers, customers and colleagues across the system stepped up and worked incredibly hard to provide continuity of supply and services. I'd like to thank our suppliers and expect to meet more of them over the coming weeks and months.
NHS Supply Chain is a great enabler for trusts, our strong relationships with suppliers, trade associations and other partners support efficient provision of products and services across the system. Emerging from the pandemic we can improve further by doing the right thing, faster, better and learning quickly from failures.
Please give an example of a successful project you have recently been involved in and what was the value for the customer?
An opportunity to improve data input for the dental category, which is often incomplete and presents a range of challenges. The aim was to improve the data quality and increase the product match rate for the customer. We assessed the problem, issues, and challenges, detailing clear aims and goals. One of the priorities was to ensure trusts and colleagues were close to the activity and informed on progress.
We developed a report that allows us to provide an assessment of the data quality and flag back to the customer with narrative to explain the issues. The team tested it with pilot trusts who found this helpful, and it focussed us on opportunities for data corrections to enhance the data sets and enable us to return a more accurate product match.
The result was the development of a product match tool with Natural Language Processing to pull though pricing to identify potential savings. The aim is to support trusts switch from direct spend to NHS Supply Chain, which has the added benefits of quick and easy access to suppliers, a compliant route to purchase quicker and with confidence, along with support and intelligence from the dental category team.
What motivates you?
Autonomy in my role, helping others and driving change with purpose. I'm passionate about making a difference and helping to deliver improved patient care. Carpe Momentum!
I'm so fortunate to have the opportunity to lead and work with a brilliant team of people who have passion, integrity, diverse experience, and skills, I simply couldn't do my job to the best of my ability and deliver what we do without my colleagues help and support.
My passion is driven from strong family roots in healthcare, having a great support network and working with so many amazing people over recent years with whom I share similar ambitions and goals.