A Day in the Life of Tom Mathers
What's your name and job title?
I'm Tom Mathers, a Medical IT Buyer, and I work in the Large Diagnostic Capital team within the Commercial function.
What has your career been like so far?
I have been with NHS Supply Chain since 2019 and have worked in a variety of different categories prior to Medical IT such as Orthopaedics and Radiotherapy. Prior to joining NHS Supply Chain, I was a buyer at Morrisons in their Home department, so it was a big change from buying bedding, towels and storage boxes to then learning the NHS procurement processes.
What does your typical working day entail?
A typical day involves regular communication with our customers in all regions of the UK and Northern Ireland on a variety of projects. Whether it be full procurements for a new PACS (Picture Archiving and Communication Systems), contract renewals for existing software or even selling/promoting the Medical IT framework to customers. What makes the Medical IT framework unique is that unlike other frameworks within NHS Supply Chain, Medical IT has a number of competing frameworks in the market which are provided by other organisations.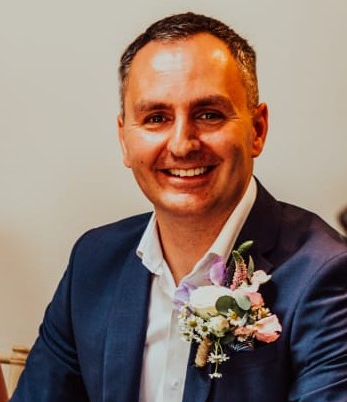 A significant part of my role is providing support and guidance for our customers with the procurement process for software or hardware which can be complex and time consuming for clinicians or the procurement teams at NHS sites. Due to the nature of IT software or hardware procurement, the engagement and support provided by the team can vary from helping NHS colleagues at all levels whether it be a Procurement Specialist or even the Chief Information Officer.
Can you tell us about a recent project that you were proud of?
At the moment the team are working on a few PACS procurements for the Isle of Man, Bedfordshire and Royal United Bath. A typical PACS procurement can take up to 12-24 months and the support we provide in terms of template documentation to help with building the specification, organising pre-market engagement with the supply base, helping to arrange product demonstrations for the customer and also providing the contract templates ensures the customer saves time and also helps the procurement be compliant at all times. Supporting the customer this way ensures the end user can obtain the best possible software or hardware for patients quickly and efficiently.
What do you consider to be the most rewarding part of your role?
The Medical IT framework has over 70 awarded suppliers so managing the supply base is something I enjoy. Also helping a Trust use the Medical IT framework for the first time is very rewarding as they have shown great appreciation in the help and guidance, we have given them for the project or procurement exercise they were working on. This type of feedback makes the complex processes we have worthwhile, and it has resulted in Trusts stating that to suppliers that they want use the Medical IT framework to help with their ordering process in the future.
How do you relax outside of work?
Outside of work, I enjoy going to gigs and festivals and I train Brazilian Jiu Jitsu three to four times a week, depending on the state of my muscles, joints and neck!
Any fun facts?
I had to select the jokes for the 2016 Morrisons Christmas Cracker range. They were so good that I can't remember a single one of them…