A Day in the Life of Ellie Addison
What's your name and job title?
Ellie Addison, Clinical Procurement and Quality Assurance Specialist.
What team do you work in at NHS Supply Chain?
I work in the team that provides expertise for Ward Based Consumables, Infection Control and Wound Care, known as Category Towers 1 and 3.
As a nurse of over 20 years, I have always been a proud advocate for patients. My job role allows me to be an advocate for the clinical voice in a procurement role."
What does your typical working day entail?
I look through my diary and tend to have a variety of meetings involving different frameworks and consequently many different products. We work on current specifications that require updates and reviews (for example for contract renewals), by engaging with clinical staff and experts from the NHS. Ensuring the products we procure are safe and will pass the product assurance process led by our Clinical and Product Assurance team is critical. We also work closely with the patient safety team if there have been complaints and queries about a product. This collaborative working ensures that we can work to resolve any issues raised and look to build that into future specifications when the framework is due to be renewed.
We also collaborate on information for clinical choice (ICC) matrices. ICC's are a new concept and have been developed to assist clinicians in the decision-making process when assessing the suitability of a product. Take an oxygen mask for example, there will be a clear illustration and description of the features and benefits of a range of similar products supplied through NHS Supply Chain. This can help clinicians who are looking to make savings, or if there has been a supply chain issue and they want to quickly identify a suitable product for use instead. Clinical choice remains at the forefront of any product switching decision, alongside delivering savings back into NHS frontline services.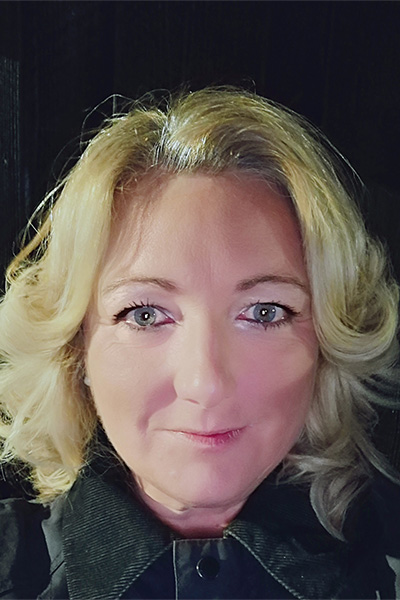 How has the pandemic affected your work?
During the pandemic I worked with so many different people such as the Ministry of Defence and Foreign Office to get the airways and respiratory products that the NHS and the Nightingale units needed urgently. We kept abreast of all the changes in clinical practice to inform future requirement trends. For example when the pandemic first started the majority of poorly patients were ventilated, but as clinical evidence developed there was a change to non-invasive ventilation (NIV).  It was vital that we were able to work with procurement to ensure we had the required products, to follow changes in practice and identify suitable products, in collaboration with the clinical reference group from the NHS.
We have implemented a number of changes, since the start of the pandemic, to improve our ways of working. We have introduced virtual clinical councils to inform specifications, improve efficiency and save clinical staff time. We developed ICCs to enable quick identification of groups of products. We have also started, as part of our tendering process, to require suppliers to provide standardised technical information on products to develop matrices, for example for insulin pumps, so that clinical staff can easily identify their requirements.
Please give an example of a successful project you have recently been involved in and what was the value for the customer?
A national Patient Safety alert asked providers to purchase alternative devices that do not require medical air to be delivered via an air flowmeter. I worked closely with our assurance team and NHSE/I and developed a matrix that showed every nebuliser on the NHS Supply Chain catalogue with the relevant clinical criteria that had been developed through clinical engagement and research. This made it easier for clinical staff in trusts to identify the correct nebuliser for their needs.
What motivates you?
I've been a nurse in various parts of the world from Belize with the Army to Bedfordshire with the NHS! As a nurse of over 20 years, I have always been a proud advocate for patients. My job role allows me to be an advocate for the clinical voice in a procurement role.
Clinical procurement is a relatively new specialism in nursing and is developing as people see the value of having clinical staff at the heart of procurement. I have always had voluntary roles outside of work, and I currently volunteer for Healthwatch as a director. We use feedback to improve services for everyone and ensure NHS leaders and other care providers hear what local people have to say about their local health and social care services.  I also volunteer as a Parent Governor in my children's school, this enables me to listen to parents and reflect their views at board meetings.