Continued Success for NHS Supply Chain's Continence Home Delivery Service Implementation
NHS Supply Chain's Home Delivery Service (HDS) has been working with York and Scarborough Teaching Hospitals NHS Foundation Trust since 2008, supporting the trust Bladder and Bowel service to successfully manage and deliver continence products to Own Home patients and Care Homes.
In 2021, NHS Supply Chain were approached by the Humber Teaching NHS Foundation Trust who manage the procurement for York and Scarborough Teaching Hospitals to onboard an additional district to the existing service. The trust has been reaping the benefits of having their service delivery fully patient managed by the HDS team and wished to extend this further by bringing Pocklington on board as an additional district to the existing service.
The challenge was to seamlessly bring the new district on board without any disruption to the existing service and do this within a shortened timescale. Challenges identified include: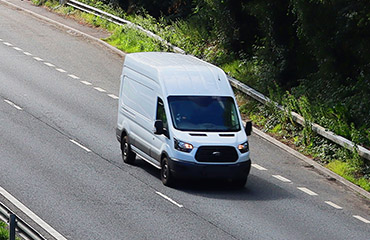 An implementation takes 12 weeks, but due to operational needs we were tasked with delivering this implementation within a shortened 8-week timescale.
To ensure all stakeholders were aligned and aware of roles and responsibilities to drive tasks and actions quickly to meet the shortened timescale.
Working with resources assigned by the trust to ensure the existing service delivery was not impacted.
The trust benefited from having a dedicated Implementation Manager from NHS Supply Chain managing the project. This meant clear, organised plans to ensure focus to meet the shortened deadline for Go-Live and allowed the continence service to maintain their focus on patients.
Regular weekly meetings were held to help manage the implementation plan. Both the trust and NHS Supply Chain stakeholders actioned their individual tasks and activities within agreed shorter timescales. This commitment and collaboration was key to the overall success of the project
The move across to NHS Supply Chain HDS has been a successful process – thanks to the weekly meetings which helped keep us all on track with our tasks, and the positive approach to this change from all involved. NHS Supply Chain HDS staff are always approachable and incredibly responsive to emails, which makes communication easier; and the clear plans from week to week enabled the journey to be smooth, and the experience to be as stress free as possible.

Karen Nelson, Senior Specialist Nurse, Continence Advisory Service and SystemOne Champion
Following the successful implementation of NHS Supply Chain's Home Delivery Service, Humber Teaching NHS Foundation Trust now enjoy a range of benefits including:
A fully 'patient managed' service
A dedicated member of the Home Delivery Service Hospital Care Team
Consistent 'Delivery on Time' KPI of 99.75%
A wide range of clinically assured products.
I have been very impressed with the professional, well planned and structured approach to the implementation of this project from all parties working together to successfully transition this service from the previous provider, it has been very much appreciated by myself and the trust

Mark Turner MCIPS Senior Procurement Manager Humber Teaching NHS Foundation Trust
Please get in touch with either of our experienced Customer Relationship Managers. We would welcome an initial discussion to better understand your current service requirements and to discuss the potential savings and benefits of the NHS Supply Chain disposable continence products framework.