A Day in the Life of Khalid Shihadah
What's your name and job title?
Khalid Shihadah, National Clinical Engagement and Implementation Manager for NHS Supply Chain: Orthopaedics, Trauma, Spine and Ophthalmology.
My academic background is in Medical Engineering and I have worked in medical devices throughout my career. My initial passion was for orthopaedics and I started in industry as a development engineer in that sector before undertaking other roles in a more commercial capacity.
I joined the NHS ten years ago, working for one of the NHS procurement hubs as an orthopaedic procurement specialist and developing their framework offerings for this category. I joined NHS Supply Chain in 2017 following our successful award to develop and implement the strategy for the areas of scope within our category tower.
I joined the NHS as I wanted to contribute more through my career and am fortunate to be working for an organisation which works with, and influences, the landscape to drive benefits across the health service.
What team do you work in at NHS Supply Chain?
I work in the team that provides expertise for Orthopaedics, Trauma, Spine and Ophthalmology, known as Category Tower 4. I am part of the senior management team within that tower but also manage the Clinical Engagement and Implementation Managers (CEIMs). The CEIMs have a wealth of varied but relevant experience. We have those with many years' service in the NHS or independent hospital sector as nurses, operating department practitioner and surgical assistants, with a focus in the clinical areas which they now work.
Within the team, we also have CEIMs who are product specialists from industry with a wealth of product and commercial expertise, spanning many years and specialties. This collective expertise ensures that we can effectively develop and implement the national strategies by working closely with NHS clinical, procurement and finance teams in complex projects entailing rationalisation and standardisation of products and portfolios.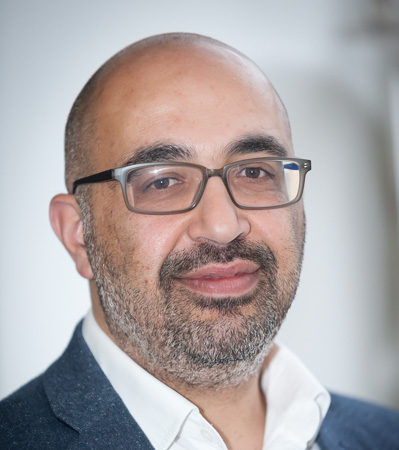 What does your typical working day entail?
My key responsibilities and duties ensure that my diary can be quite changeable but I'm fortunate in that the nature of the work ensures variety, albeit around a common theme. Needless to say, there are a lot of meetings! I see my role as being one of ensuring the delivery of strategic objectives and as such I spend a lot of my time supporting the wider team in engagement with clinicians and procurement personnel from across the NHS. This entails discussions and guidance on process, products, projects and reviewing a multitude of options which are generated from the teams' analysis of their data.
Much of my time is also spent meeting with suppliers to discuss product innovation, commercial reviews, catalogue variations, general contract management or issues and opportunities relating to individual NHS Trust and collaborative NHS Trust projects. Our framework agreement is the commercial vehicle with which suppliers allocate discounts against their products. These are regularly reviewed and so we offer ongoing support and engagement with our suppliers to review their current offers and agree amendments which benefit the wider NHS and address their own strategic objectives.
How has the pandemic affected your work?
Elective surgery has been drastically impacted over the course of the pandemic. The way we record savings for the NHS is against activity and so this has clearly been impacted. However, NHS contract timelines and projects have continued across the country and so the teams have been as busy as ever conducting analysis and engaging with procurement and clinical teams to advise and plan for the future, as well as attending to business as usual.
Travel was a key part of my role before the pandemic – attending meetings throughout the country with various stakeholders. The reduction in travel and onset of smarter working practices has meant we have been able to focus and spend time on those key improvements which add value. For me, productivity has increased, and we have been able to engage with key stakeholders from across the Industries which we are active in and across the NHS, at convenient times throughout the working week, utilising video conferencing rather than factoring in travel and appropriate meeting rooms.
We have also tried to ensure that our team members work more efficiently with better tools for the job, but also take time away from their desks with a focus on work/life balance and wellbeing.
Please give an example of a successful project you have recently been involved in and what was the value for the customer?
The clinical team and I, along with input from Industry have been working for a few years to develop an effective classification across all products in the orthopaedic, trauma and spine catalogue. This work has started and is ongoing for our ophthalmic category.
It has meant that we are able to apply effective tags to all products within an NHS Trust's data or even across a region. It enables the right level of engagement with our clinical, procurement and finance colleagues across the NHS, looking at how their expenditure is distributed across their suppliers and across common "types" of products.
Our Business Intelligence and Category Management teams produce spend efficiency reports which are the basis of conversations around work plan development. Decisions from here set the projects for clinically engaged and appropriate rationalisation projects which are managed by our Clinical Engagement and Implementation Managers. This classification allows us to convert this data into clinical practice and from there, enable effective discussions with clinical teams and suppliers. This results in the subsequent decisions and the planned implementation of new contracts.
The benefits of working this way starts with cost improvement but allow for additional clinical and operational efficiencies to be recognised across the various departments which are involved in the patient journey. Needless to say, the substantial savings we have generated for the NHS continue and we are proud to deliver this to the taxpayer.
What motivates you?
Motivation and inspiration are in plentiful supply when delivering this service to the NHS. I joined the NHS as I wanted to contribute more through my career and I am fortunate to be working for an organisation and being in a position which works with, and influences, the landscape to drive benefits across the health service.
I find the resilience, commitment and dedication of our teams, an ongoing passion for the products, innovation, continuous improvement and developments in how we work and engaging with clinical and procurement teams across the country to find solutions, key motivational factors.