Day in the Life of Andrew Lawn
What's your name and job title?
Andrew Lawn – currently Senior Technical Manager however this will be changing in the near future to Head of Quality Assurance.
What team do you work in at NHS Supply Chain?
I currently head up the Quality Assurance and Regulatory Compliance team looking after towers 1, 3, 6 and 7. Our main role is ensuring that all products procured under our Frameworks meet the required regulatory standards with a particular focus on Medical Devices. We also support the towers internally to ensure all of our own certification is maintained and the organisation is working to the appropriate quality standards, this involves conducting internal audits of our systems and processes to ensure the towers are providing a consistently high level of service to the customer.
What does your typical working day entail?
I usually start my day checking the latest blog entries and developments from the MHRA and other regulatory agencies. From there, the day can go in any number of directions, I might be looking at the specifications being issued for a specific tender, reviewing certification and quality standards for products and suppliers or providing advice on all things regulatory to the business. Ultimately, my role is to ensure my team are providing the exceptional level of support to the towers that we strive for. I am currently in the process of taking on the role of Responsible Person for the medicinal products licence which also involves ensuring that all medicinal products are sourced appropriately and distributed within the applicable regulatory Framework.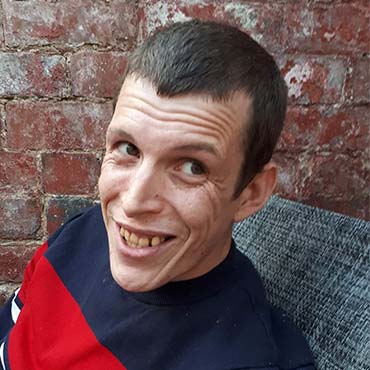 I now take great pride in knowing that I am protecting patients by ensuring that only safe and efficacious products are being used across all of our product areas.
How has the pandemic affected your work?
With the exception of the team becoming remote and causing some difficulties in accessing supplier premises for audits, the pandemic has had very little impact. As a team, we supported a number of initiatives to ensure emergency supplies were appropriately validated and sourced from reputable suppliers working to very tight timescales.
Please give an example of a successful project you have recently been involved in and what was the value for the customer?
As a team we have recently implemented additional new checks for new suppliers, including conducting audits on their premises at time of tender. So far, we have conducted 2 such audits for different Frameworks, one of which was for an SME on an innovative Framework. Without these checks we would not have been able to compliantly award this Framework and, as such, customers would not have had a way to procure a new and innovative product.
What motivates you?
The knowledge that all products procured through any of the towers my team and I Iook after are appropriately certified and safe for use in the NHS. I take a massive amount of pride in supporting the NHS. I started my career as a buyer and I was incredibly proud to be able to save the NHS money, but that was only in a small area and it felt like I could be doing more. I now take great pride in knowing that I am protecting patients by ensuring that only safe and efficacious products are being used across all of our product areas.