Day in the Life of Matt Griffin
What is your name and job title?
Matt Griffin, Head of Sourcing & Indirect.
What team do you work in at NHS Supply Chain?
I work in the Commercial Team at NHS Supply Chain.
What does your typical working day entail?
My current role within the Commercial directorate is the leading the sourcing and indirect teams. The teams are responsible for the major procurements for the outsourced Category Management Service Providers, Logistics and ICT contracts, as well as all the Product Frameworks and the sourcing requirements for NHS Supply Chain through our indirect team. My teams provide commercial support to our Logistics and IT Directorates, and manage the performance delivery of the CMSP contracts.
A typical day in the team is varied and dependant on the stage we could be working with NHS England or DHSC to gain approval on different Outline Business Cases, working through the evaluation of bids, drafting recommendation papers, legal reviews and helping guide our internal stakeholders through the process. We could also be running market engagement sessions. The procurement process can be quick, but it is the approvals required at the front and back of the process which can be long, especially if we need external approvals. This can be frustrating at times, and requires resilience and a tenacious attitude as you go through the different boards and committees… It is fair to say that this is the most frustrating part of the job!
As a team, each procurement has a dedicated sourcing manager, however we all work to support each other through the process sharing best practice and learnings.  
What is a recent piece of work you are proud of?
I am proud of the work the team have done to date in what is a very complex and changing environment, which has required significant levels of resilience, patience, creative thought and tenacity to get to the position we are now with the Target Operating Model. We are well on the way to deliver what we set out as a programme.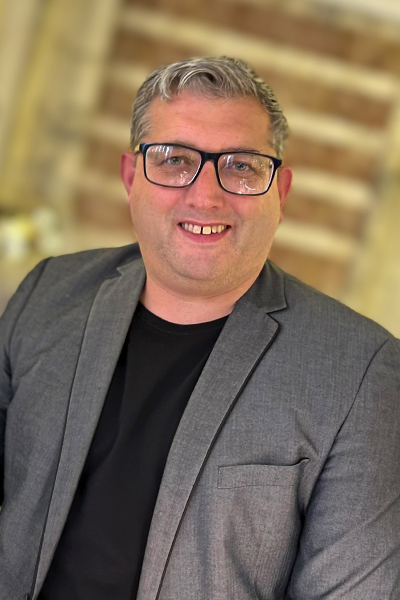 What do you consider to be the most rewarding part of your role?
The most rewarding part of my job is working with a talented team and helping them to deliver the successful outcomes for the business. The team has evolved with strong public sector procurement and commercial experience supplemented the existing team as we commenced each work stream.  
What job did you do prior to joining NHS Supply Chain?
My career has been very varied, but always working in procurement and commercial roles. I started my career in the utilities sector before moving into manufacturing and financial sector, before moving into the public sector in 2008 working for the Department for Work and Pensions (DWP). This is my second stint in NHS Supply Chain, previously I was Head of Contracting before leaving to freelance for NHS England, NHS Digital and Nuclear Decommissioning. However, the draw of NHS Supply Chain was too much and I returned two years ago!
Tell us about yourself!
Those that know me will probably say that relaxing is not in my nature! I have several hobbies/activities which fill my time outside of work, including: spending quality time with our Grandson, coaching an U16s football team and playing darts competitively! One of my favourites is photography and in particular astrophotography.
I am also a regular volunteer at Kielder Observatory, just don't go when I'm there as I always seem to take the clouds with me!