Day in the Life of Pramjit Rai
What is your name and job title?
Pramjit Rai, Product Assurance Specialist.
What team do you work in at NHS Supply Chain?
The team formerly known as CaPA (If it is good enough for Prince!)  Commercial now.
What does your typical working day entail?
I will already be aware of what is in my calendar for the week, so I can ensure that I am prepared and ready for those meetings.
I cannot control ad hoc meetings and calls, but I can manage them, so they do not impact too much on my time by prioritising what is important.
A lot of my time is spent on assurance related to a framework, so looking at the requirements to ensure the following have been considered:
Human factor issues
Patient safety issues
Regulatory and technical
Customer engagement
Patient engagement
Essential specification
Core specification review
I might then spend some time on mid-range requests that come through from Capital. I also look at the regulatory and technical documents to ensure they are up to date and are compliant i.e., CE certificates and declaration of conformity documents, this can be time consuming because of the complexities with regulations. I find it interesting!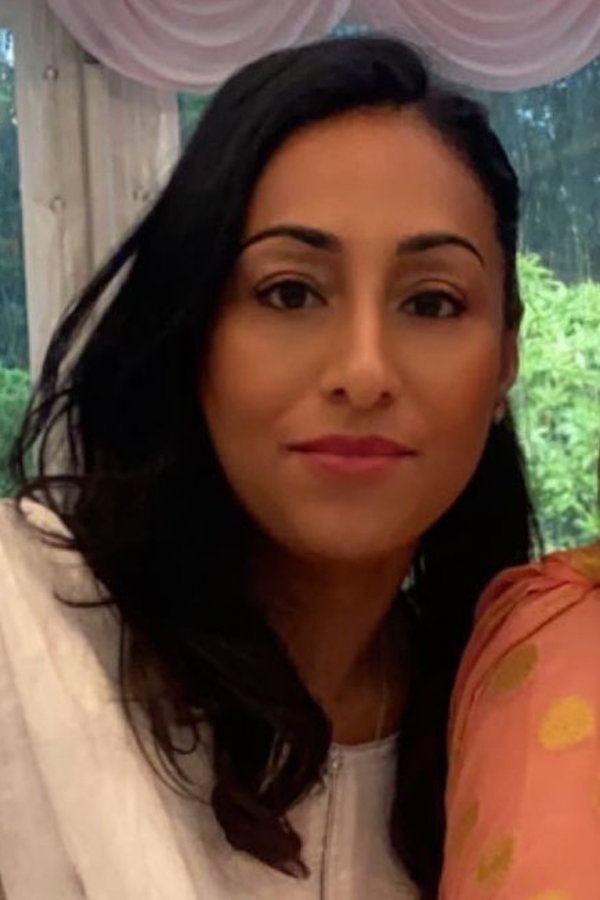 I understand more as I get older that I can make a change – I do not need anyone else to do it for me and that is what motivates me in all aspects of my life – I am the change!
Please give an example of a successful project you have recently been involved in and what was the value for the customer?
Most recently I worked with a small group of people from my team on a project to ensure that post-launch frameworks are consistently tracked. We ensured that all directorates in the business were covered in this post-launch surveillance work. The focus was to track any themes or issues that we can mitigate before they become a problem from an assurance perspective over a 2-4-year period before the framework is up for renewal. Also, the insight collected, for example, clinical recommendations from GIRFT, NICE, HSIB and any other relevant organisation, is given the time to be reviewed and implemented into the core specification at the point of renewal, as well as technical and regulatory issues.
The post-launch surveillance was piloted on frameworks that were coming up for renewal, we worked retrospectively over a four-year period to collect the data and we got some great buy in from other directorates, for example, the sustainability team were supportive and gave us a lot of information on the frameworks we were carrying out the post-launch surveillance on.
This project also highlighted a huge gap in patient engagement, so we actively worked on engagement with patient groups and have started the process for this engagement during the assurance work, luckily, we got a good link as a colleague and I met Dr Henrietta Hughes OBE, Patient Safety Commissioner at a conference and she connected us to her chief of staff.
The value for the customer if this is launched will be huge because we can track live assurance issues and see the complete picture across all areas associated with a framework and risk score it appropriately as well as feed the data into the renewal of the framework.
What motivates you?
I understand more as I get older that I can make a change – I do not need anyone else to do it for me and that is what motivates me in all aspects of my life – I am the change (cliché I know!)
What job did you do prior to joining NHS Supply Chain? Or Which previous role did you enjoy the most and why?
I have worked in NHS Complaints management (patient safety), risk management and NHS governance/clinical governance for almost 20 years.
I worked as a senior practitioner advocate and I managed a team of advocates across the South and Midlands who all worked remotely. The team supported patients and family members in making formal NHS complaints in-line with the complaints regulation after receiving poor care and treatment. I worked closely with the CQC, Parliamentary Health Service Ombudsman, NHS Resolution/Legal as well as NHS Trusts – this job taught me all about conflict resolution – we were often planted right in the middle of the crossfire and this was back in the early 2000s after the Dr Harold Shipman scandal, so it did feel a bit scary at times!
I then went to work at NHS Professionals as the Complaints and Risk Manager and I really gained so much experience in health care governance here because I wasn't just leading the complaints, patient safety work, and legal claims. I was also giving the remit of  business continuity, information governance, implementing ISO 9001, health and safety and then implementing those structures, processes into the business ensuring all governance and compliance requirements were taken into consideration, as well as building the infrastructure and leading the teams that would do the day to day activity.
Most recently I was Head of Complaints (patient safety) at a medical recruitment company. I worked closely with the Home Office on fraudulent activity and saw some crazy things. I worked alongside regulators I.e., NMC, GMC, HCPC and the CQC on the status of some of the agency workers registrations and would be involved in hearings etc that could lead to a professional being barred or a sanction on practise.
So, in a word, put me in a conflict situation and I will be at ease!