Heather Tierney-Moore OBE appointed as Chair of the Board of SCCL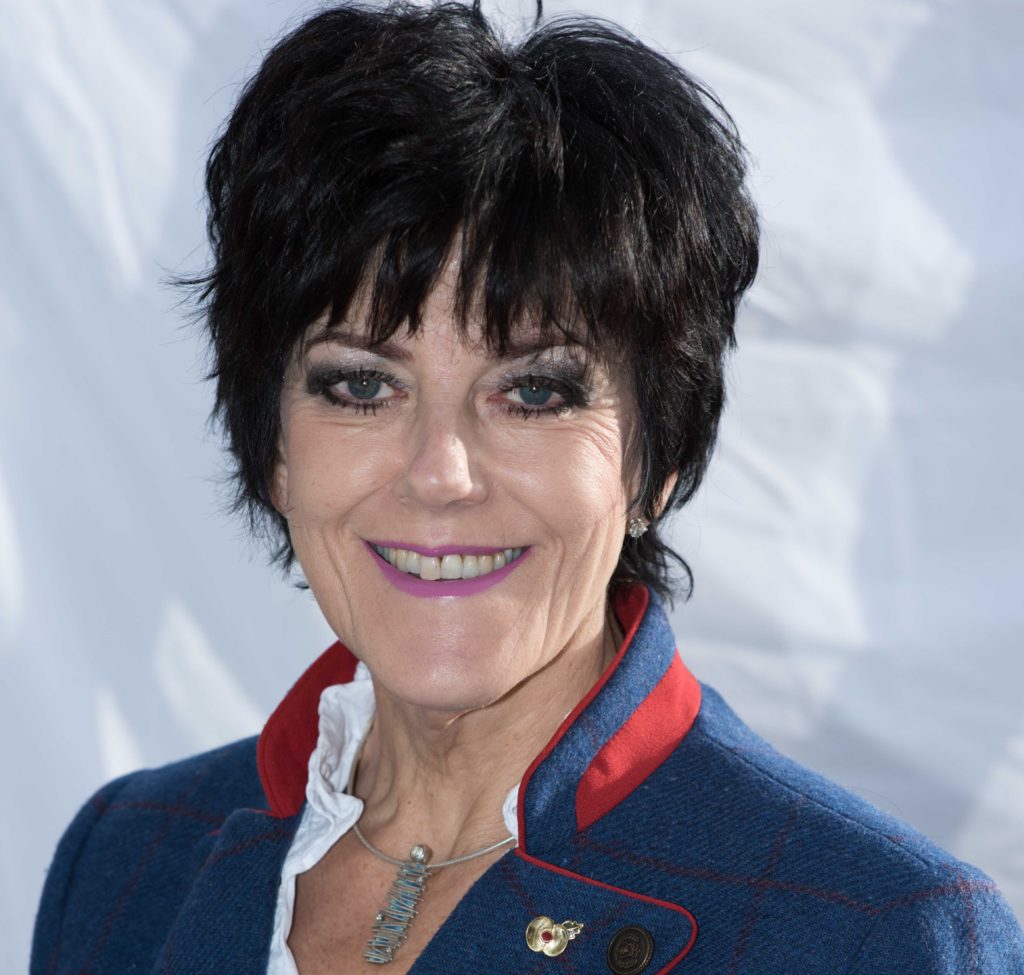 NHS Supply Chain is pleased to announce that Heather Tierney-Moore OBE has been appointed as Chair of the Board of Supply Chain Corporation Limited (SCCL). She takes up this position on the 1 November 2022 for a three-year term.
Heather joined the Board of SCCL when it was established in September 2018 as a non-executive director and her senior NHS management and clinical experience has brought immense value to Board discussions. She was appointed as the interim non-executive Chair on 1 October 2021.
I am delighted to have been appointed as Chair of the Board of SCCL and to have the honour of leading the Board at this crucial time for our organisation and the whole of the NHS. We have set out an ambitious strategy to be truly excellent, maximising our contribution to the delivery of high quality and safe care across the NHS. Our partners need that from us more than ever as we collectively face huge challenges now and over the next few years. I believe that working together we can succeed and it's a privilege for me personally to be part of that collective endeavour and continue my lifelong commitment to the NHS.

Heather Tierney-Moore
On behalf of the NHS England commercial community, I'd like to offer my congratulations to Heather for being appointed as Chair of the Board of SCCL. It's been a pleasure to work alongside Heather during her time as Interim Chair and I look forward to continuing to support her and the wider Board, as they strive to deliver value for money for the NHS.

Jacqui Rock, Chief Commercial Officer at NHS England
I am delighted that Heather has been appointed as the Chair of the Board of SCCL. The Board has a critical role in delivering our strategy, not only through great governance but also through effective challenge and guidance to the executive and leadership teams. Heather has been fantastic to work with over the last year and I am looking forward to continuing our partnership over the next three years.

Andrew New, CEO NHS Supply Chain
After having been a part of the SCCL Board since its inception, NHS Supply Chain is also pleased to confirm that non-executive directors Heather Benjamin and Rob Houghton have had their terms extended for a further two years until 30 November 2024.
Recruitment is underway for new non-executive directors to strengthen the composition of the Board.
-ends-
Notes to editors
All information in this press release is correct at the time of going to press.
See our Useful Links section for more information on the SCCL Board relating to this press release.
About Heather Tierney Moore OBE
Heather was appointed interim non-executive Chair on 1 October 2021.
Heather has worked in healthcare for over 30 years, initially training as a registered general nurse.
Most recently, Heather was Chief Executive of Lancashire Care NHS Foundation Trust, retiring in March 2019 after 10 years in post. She has extensive clinical experience and has held a wide range of clinical leadership roles, including Chief Nurse at Sheffield Teaching Hospitals NHS Foundation Trust and Nurse Director of Lothian NHS Board. Heather has held a number of non-executive director roles over the last 10 years across a range of national organisations.
Heather was made Officer of the British Empire for services to Healthcare in December 2001.
About SCCL
Oversight and operational management of NHS Supply Chain is delivered by a management function, Supply Chain Coordination Limited (SCCL). SCCL was incorporated on 25 July 2017 and is a company registered in England and Wales, company number 10881715. NHS Commissioning Board (NHS England) are the sole shareholders of SCCL.
SCCL remains a separate organisation to NHS England.
About NHS Supply Chain
NHS Supply Chain are part of the NHS family and manage the sourcing, delivery and supply of healthcare products, services and food for NHS trusts and healthcare organisations across England and Wales.
We manage more than 7.7 million orders per year across 129,420 order points and 16,705 locations. We deliver over 35 million lines of picked goods to the NHS annually and our systems consolidate orders from over 1100 suppliers. This enables us to bring value to our NHS partners, helping them save time and money in removing duplication of overlapping contracts.
Our operating model aims to leverage the buying power of the NHS to drive savings and provide a standardised range of clinically assured, quality products at the best value through a range of specialist buying functions.
The model consists of specialist buying functions, known as Category Towers, delivering clinical consumables, capital medical equipment, personal protective equipment (PPE) and non-medical products such as food and office solutions. Two enabling services for logistics and supporting technology underpin the model.
NHS Supply Chain is committed to playing a part in supporting the NHS to deliver safe and excellent patient care. Our aim is to:
Anchor the business on the needs of the NHS by supporting NHS trusts to deliver safe and excellent patient care.
Further strengthen the resilience of our supply chain by continuing to invest in key tools and capacity that build resilience and performance.
Deliver clinically assured, safe products that support improved outcomes for patients and users.
Support the NHS objective of becoming the world's first net carbon zero national health system.
Ensure a high performing workforce and highly efficient organisation.
Useful Links
SCCL Board

SCCL is governed by a Board of directors and non-executive directors, who provide expertise in commercial, technical, clinical and financial issues.