Heather Tierney-Moore OBE Reflects on What International Nurses' Day Means to Her
For me, International Nurses' Day is an opportunity to reflect, recognise and celebrate the contribution of nursing in the past, in the present and look to the future. It's a day when nurses and nursing can be just a little bit self-indulgent whilst respecting all our other colleagues, who are not nurses, but without whom we could not succeed. So apologies to any non-nursing colleagues who are reading this if you don't get a mention – its only today that will happen!
Over 40 years ago I chose to become a student nurse and I immediately knew it was the right decision but could never have imagined the career I would have as a result. It's not always been easy but I have never regretted that decision.
So today is the time to recognise and celebrate all the wonderful professions that the nursing family encompasses.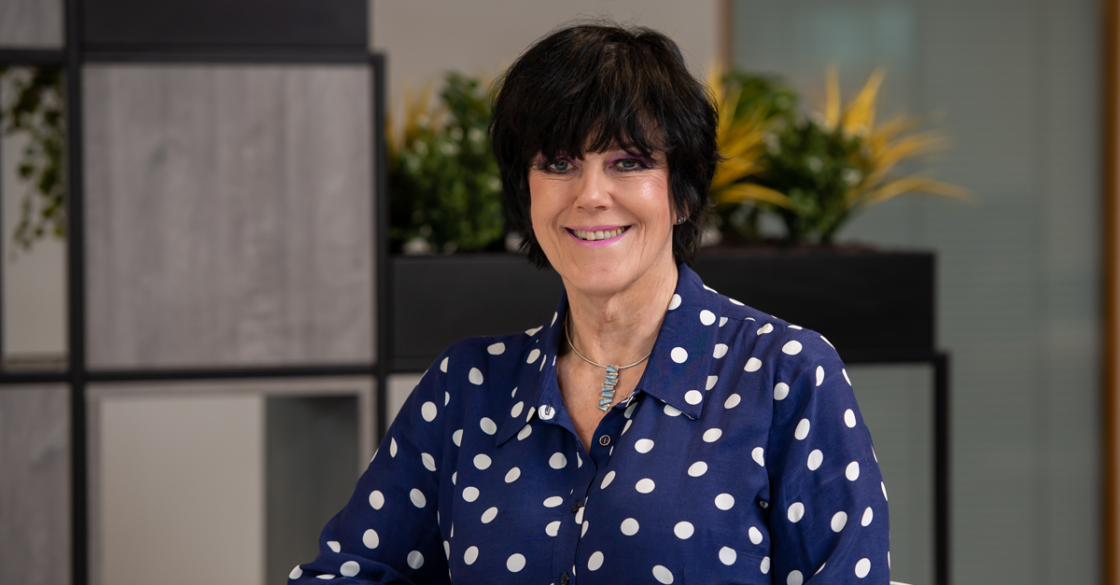 Too often in the press the focus is solely on hospital nurses. Don't get me wrong, they are wonderful…I know, I was one for a number of years… but the range and scope of what is achieved by the wider community of nurses equally needs to be highlighted and appreciated.
Some of the great things about nurses, and there are many I have to say, is their ability to make a positive difference to people's lives wherever they choose to work and their ability to adapt to different settings, rise to new challenges and develop new skills to meet whatever need emerges. Nurses go where they are needed and don't let unhelpful barriers get in the way of doing what needs to be done for high quality, safe care.
I know things are really tough for nurses in the NHS, in Social Care and the Independent Sector at the moment and yet, every day, I see colleagues going the extra mile, doing the very best they can, whether they are in the front line of care delivery or crucially in organisations like ourselves, ensuring we do our bit to support our clinical colleagues.
However, on International Nurses' Day, I think it's also important to remember colleagues who are much less fortunate than those of us in the UK. Those in the war zones trying to offer care whilst putting their own lives in danger and the lives of their families. Those who lack the basic essentials of reliable clean water and electricity supply, never mind the kind of medical devices and consumables that we provide to the NHS every day. Those who face persecution and imprisonment for supporting women under their care to live their lives as they would choose and make choices about their bodies. None of this diminishes the challenges we face here in the UK but its important to recognise and remember.
Throughout history, nurses have been pioneers, innovators, shown courage and tenacity whilst maintaining their deep compassion and hold true to their values. All those attributes are just as important today, and will be for the foreseeable future, as they have ever been. The world is changing around us, the need for transformation and leadership is as great as it has ever been.
As Chair of the Board for NHS Supply Chain, I am excited by the plans we have chosen to make to deliver our ambitious strategy and maximise our contribution to the NHS. I am going to draw upon all of the attributes I have developed and experiences I have had throughout my career to help us achieve them. I am delighted that new nursing colleagues have recently joined our team to help with that endeavour and I look forward to meeting you and learning from you. I know that our nursing colleagues across the NHS need us to play our part in helping deliver great care and continue in the fine traditions of nursing. Being great team players and supportive colleagues and leading and supporting colleagues, leading and supporting change and innovations, developing your skills to be the best you can be caring deeply about making a positive difference to people's lives.
Its what has been the key driver throughout my career and makes me proud to be part of NHS Supply Chain and our celebrations and reflections on International Nurses' Day.