National Ambulance Uniform – Warehouse Tour
At the end of March 2023, NHS Supply Chain: Hotel Services and representatives from the National Ambulance Uniforms User Group visited the warehouse of the new Core Uniform Garments supplier, Cooneen, in Amesbury.
The event, organised by Procurement Category Manager Elisa Lamb, provided customers and end users of the high usage core uniform with an excellent opportunity to visualise the range of products and experience the process and storage required to deliver these critical garments to the NHS Ambulance Service staff.
Having the National Ambulance User Group view the new uniform they have designed and be able to comment on the garments quality, was truly satisfying for all those involved. We are now seeing our staff wear the new Cooneen Core Garment uniform with pride and we look forward to making future developments during the lifetime of the contract

Mark Ainsworth, Director of Operations, South Central Ambulance Service NHS Foundation Trust
The event took place ahead of the new Enhanced Visionary Trouser wearer trial and it gave attendees the opportunity to see the core uniform garments in person, participate in discussion and interact with the garments, gaining a greater understanding of the manufacturing processes involved.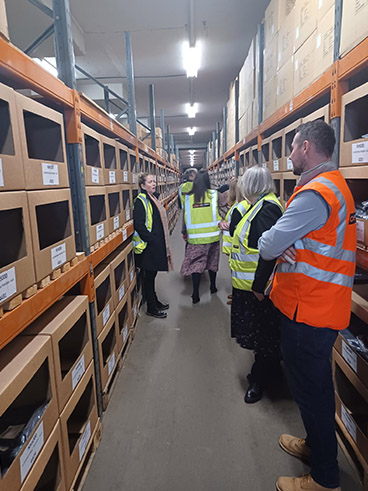 The event was well received by attendees from all organisations and follow up actions have been noted which will be progressed through the continuation of the NHS cross functional teamwork, which has been paramount to the success of this new framework agreement.
We had a very productive and engaging day. It was valuable to have a range of stakeholders present to get a full review of the uniform to date. The discussion was dynamic and it was good to talk on future developments and growth over the life of the contract

Claire Flanagan, Account Manager, Cooneen