New appointment to NHS Customer Board for Procurement and Supply
Jonathan Wood has been appointed as the new Chair of the North Customer Board
Jonathan will commence his new role on 21 September 2021.
NHS Supply Chain is pleased to announce that Jonathan Wood, Deputy Chief Executive and Director of Finance, Lancashire Teaching Hospitals NHS Foundation Trust, has been appointed as Chair of the North Customer Board for Procurement and Supply.
Jonathan will be joining the national NHS Customer Board for Procurement and Supply chaired by Sir James Mackey on the 21 September 2021 and will be representing the membership of the Northern NHS trusts at these meetings.
The NHS Customer Board for Procurement and Supply aims to influence and lead procurement strategy by engaging with the senior stakeholders who understand the challenges faced by the NHS. Sir James Mackey, the Chief Executive of Northumbria Healthcare NHS Foundation Trust, is the Chair of the National Board which oversees four regional boards, North, Midlands, South and London.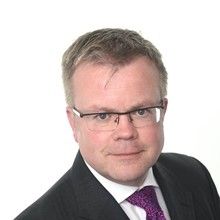 Having been a member of the Northern Customer Board for the last couple of years I am delighted to be given the opportunity of taking over the reins as Chair of the Board. The Board provides an essential role in the strong and effective partnership working between NHS Supply Chain and its customers. For me it is particularly important to help support an area which culminates in such essential supply to frontline services, with a combined focus on stronger outcomes for our service users, emphasising the importance of social value and delivering ever better value for money.

Jonathan Wood
I would like to thank our outgoing Chair of the North Customer Board, Mick Guymer for all his hard work and also welcome Jonathan as the new Chair. This is a really exciting and dynamic time for procurement and supply chains in the NHS and I know the network will welcome his drive and enthusiasm.

Covid:19 has impacted on us all placing even more importance on a resilient, effective and efficient NHS supply chain. As we enter the recovery phase the NHS should be closely focussed on what we can do to support areas such as local and national economic recovery, linked to where products are procured and manufactured. Working together, learning from each other enabling the understanding of the wider value that NHS Supply Chain brings to NHS trusts is a massive opportunity for us all.

Sir James Mackey
I would like to thank Mick Guymer for his dedication and contribution during his time on the National Customer Board for Procurement and Supply. I would also like to welcome Jonathan Wood onto the Board, his insight and experience will be invaluable in shaping the NHS's procurement strategy.

James Spittle, Chair of the SCCL Board
About the NHS Customer Board for Procurement and Supply
For further information on the NHS Customer Board for Procurement and Supply: https://www.supplychain.nhs.uk/about-us/advisory-board/members/
About NHS Supply Chain
NHS Supply Chain manages the sourcing, delivery and supply of healthcare products, services and food for NHS trusts and healthcare organisations across England and Wales.
Managing more than 8 million orders per year, across 94,000 order points and under 17, 500 locations. NHS Supply Chain delivers over 28 million lines of picked goods to the NHS annually and our systems consolidate orders from over 930 suppliers, saving trusts time and money in removing duplication of overlapping contracts.
NHS Supply Chain aims to deliver savings of £2.4 billion back into the NHS by 2023/2024, leveraging the buying power of the NHS to drive savings and provide a standardised range of clinically assured, quality products at the best value through a range of specialist buying functions. Its aim is to leverage the buying power of the NHS to negotiate the best deals from suppliers and deliver savings back into NHS frontline services.
There are 11 specialist buying functions, known as Category Towers, delivering clinical consumables, capital medical equipment and non-medical products such as food and office solutions. Two enabling services for logistics and supporting technology underpin the model.
Working in partnership with NHS trusts, service providers, and stakeholders, NHS Supply Chain aims to:
Anchor the business on the needs of the NHS by supporting NHS trusts to deliver safe and excellent patient care and through continuing to build the services the NHS needs.
Further strengthen the resilience of the supply chain by continuing to invest in key tools and capacity that build resilience and performance, across the end to end supply chain.
Deliver clinically assured, safe products that support improved outcomes for patients and users.
Support the NHS objective of becoming the world's first net carbon zero national health system.
Ensure a high performing workforce and highly efficient organisation.
Oversight and operational management of the model is delivered by the management function, Supply Chain Coordination Limited (SCCL), a limited company, wholly owned by the Secretary of State for Health and Social Care, SCCL is part of the NHS family.