New non-executive director joins SCCL Board
NHS Supply Chain is delighted to announce the appointment of Duncan Kendal as a non-executive director to the Supply Chain Coordination Ltd (SCCL) Board.
Duncan Kendal joins the SCCL Board on 1 September for a three-year term.  
Duncan is the Chief Supply Chain Officer for the Wolseley Group and brings a wealth of supply chain and change leadership experience having worked for a number of well-known traditional and e-commerce retailers, including Wickes, Amazon and Argos.
His responsibilities at the Wolseley Group, a c£2.5 billion privately owned merchanting business, include overseeing: inventory, physical distribution, transport, customer fulfilment and property. His achievements include redesigning the network and removing significant logistics costs whilst increasing the productivity and quality controls within the distribution centres.
Duncan is also a Chartered Fellow of the Institute of Logistics and Transport and holds an MSc in Supply Chain Management from Cranfield University.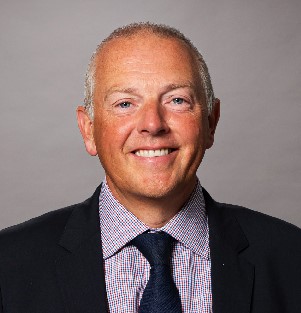 I am looking forward to welcoming Duncan to NHS Supply Chain as a non-executive director and adding to the phenomenal talent around our board table. He joins us at an exciting time for NHS Supply Chain as we take forward our vision and strategy to meet the changing needs of the NHS. Our ambition is to provide greater value to our NHS partners and strengthen our contribution to transformation of care and patient safety.

Heather Tierney-Moore, Chair of the SCCL Board
I am excited to be joining NHS Supply Chain and bringing my supply chain sector experience as the organisation seeks to transform its supply chain to increase agility and build more resilience while limiting the environmental impact. I am greatly looking forward to meeting and collaborating with colleagues across the organisation as well as building relationships with new stakeholders.

Duncan Kendal
Duncan joins existing NEDs on the SCCL board Heather Benjamin, Rommel Pereira and Mark Swyny.
An additional NED appointment focussing on data and digital transformation is currently progressing and will be announced shortly.
-ends-
Notes to editors
All information in this press release is correct at the time of going to press.
About SCCL
Supply Chain Coordination Ltd (SCCL) is the company at the heart of NHS Supply Chain. It provides oversight and operational management for NHS Supply Chain and its service providers.  
SCCL is the legal entity through which NHS Supply Chain undertakes its procurement services and transacts with customers and suppliers.
Whilst its shares are owned by NHS England, SCCL is a separate organisation.
About NHS Supply Chain
NHS Supply Chain is part of the NHS family and manage the sourcing, delivery and supply of healthcare products, services and food for NHS trusts and healthcare organisations across England and Wales.
We manage more than 8 million orders per year across more than 129,000 order points and over 16,000 locations. We deliver over 35 million lines of picked goods to the NHS annually and our systems consolidate orders from over 1100 suppliers. This enables us to bring value to our NHS partners, helping them save time and money in removing duplication of overlapping contracts.
NHS Supply Chain aims to leverage the collective buying power of the NHS to drive savings and provide a standardised range of clinically assured, quality products at the best value.
NHS Supply Chain is committed to enabling the NHS to deliver safe and excellent patient care.