NHS Supply Chain appoints Colin McCready as Chief Financial Officer
NHS Supply Chain is delighted to announce that Supply Chain Coordination Limited (SCCL), the management function of NHS Supply Chain, has appointed Colin McCready as Chief Financial Officer. He will also be appointed as a Company Director to the Board of SCCL.
Colin commenced his appointment on Tuesday 3 December 2019. He has an extensive history of driving transformational change and improving business operational performance across diverse environments. Colin also has experience in developing key relationships with complex stakeholder groups, including the government, regulators and the wider healthcare system.
Colin joins us from NHS Professionals, a £0.5bn turnover public-sector organisation, where he was CFO and most recently interim CEO. In this position, Colin led a transformation programme, delivering revenue growth, improved service delivery through technological investment and a more customer-focused organisation. Prior to this, Colin held senior finance roles at public sector outsourcer Serco and professional services provider Control Risks.
A Chartered Management Accountant, Colin holds a Bachelor of Commerce (Finance Specialty) achieved at Queens University in Ontario, Canada.
Colin McCready, CFO NHS Supply Chain said: "I'm really pleased to have joined NHS Supply Chain as Chief Financial Officer. I believe NHS Supply Chain is at the beginning of a very exciting journey, with a massive opportunity to deliver savings to the NHS and improving outcomes. I am very much looking forward to playing my part in ensuring we deliver against these objectives."
Jim Spittle, Chair of SCCL, said: "The Board of SCCL are delighted to welcome Colin as CFO. We are confident that his experience of leading transformation programmes and his focus on harnessing efficiencies will significantly contribute to our mission and value proposition within the NHS Supply Chain."
-ends-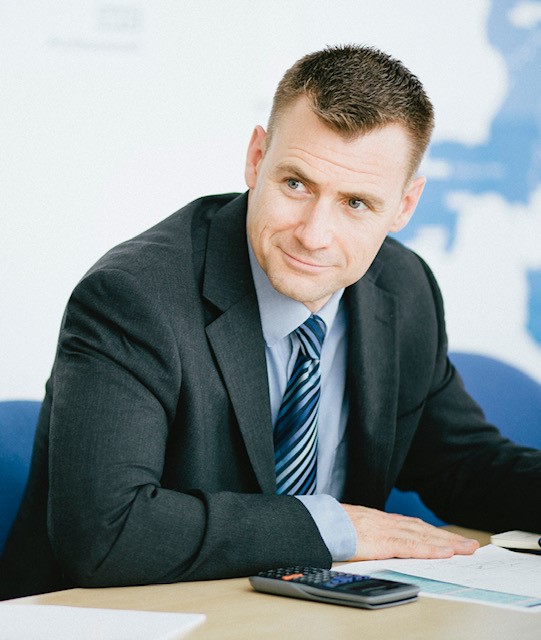 About NHS Supply Chain
All information in this press release is correct at the time of going to press.
NHS Supply Chain manages the sourcing, delivery and supply of healthcare products, services and food for NHS trusts and healthcare organisations across England and Wales.
Managing more than 4.5 million orders per year, across 94,000 order points and 15,000 locations, NHS Supply Chain systems consolidate orders from over 800 suppliers, saving trusts time and money and removing duplication of overlapping contracts.
Lord Carter's report into efficiency and productivity in the NHS, published in 2015, identified unwarranted variation in procurement across the NHS, resulting in the need to improve operational efficiencies to transform a fragmented procurement landscape. To undertake this transformation the Department of Health and Social Care established the Procurement Transformation Programme (PTP) to deliver a new NHS Supply Chain.
The new NHS Supply Chain was designed to help the NHS deliver clinically assured, quality products at the best value, through a range of specialist buying functions. Its aim is to leverage the buying power of the NHS to negotiate the best deals from suppliers and deliver savings of £2.4 billion back into NHS frontline services by the end of the financial year 2022/23.
The new model consists of eleven specialist buying functions, known as Category Towers, delivering clinical consumables, capital medical equipment and non-medical products such as food and office solutions. Three enabling services for logistics, supporting technology and transactional services underpin the model.
Key benefits the new NHS Supply Chain will bring NHS trusts and suppliers include:
NHS Trusts
Savings channelled back to frontline services
Releasing more time for core clinical activities
Greater NHS clinical involvement in purchasing decision
More effective introduction of new products.
Suppliers
Lowering sales and marketing costs
Single route into the national market
A joined-up approach across the NHS
Clear route for innovative products.
On 1 April 2018, a new commercially astute management function called Supply Chain Coordination Limited (SCCL) went 'live'. A limited company, wholly owned by the Secretary of State for Health and Social Care, SCCL is part of the NHS family. The management function is responsible for driving commercial objectives, managing the category towers and enabling services whilst overseeing continuous improvement.