NHS Supply Chain appoints two non-executive directors
Rommel Pereira and Mark Swyny join the SCCL Board as non-executives.
Following the recent appointment of Heather Tierney-Moore as Chair of the Board, who brings over 30 years clinical and NHS executive experience.
NHS Supply Chain is delighted to announce Supply Chain Coordination Limited (SCCL), the management function of NHS Supply Chain has appointed two non-executive directors (NEDs) to join the Board with effect from 1 January 2023.
Rommel Pereira and Mark Swyny join the SCCL Board as non-executive directors with each NED bringing a wealth of financial and commercial experience and expertise along with valuable NHS NED experience to NHS Supply Chain.
Rommel Pereira is a highly experienced finance director with a career spanning more than 40 years including as finance director at the Bank of England. He currently holds non-executive director roles at Homerton Healthcare NHS Foundation Trust, London Ambulance Service NHS Trust, The Riverside Group and The National Archives and he also chairs their audit committees.
He is also a member of the North East London Audit Chairs Group and South West London Finance NEDs' Group, providing guidance and oversight to the formulation of these regional NHS Integrated Care Systems.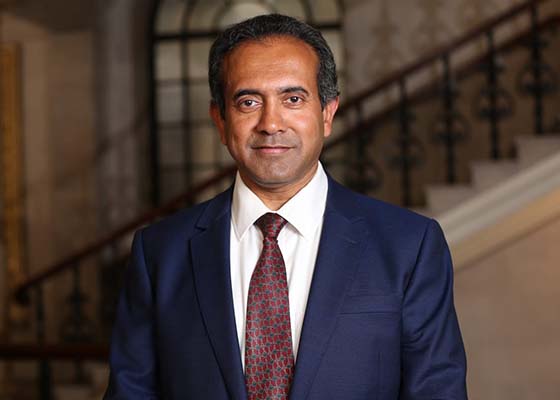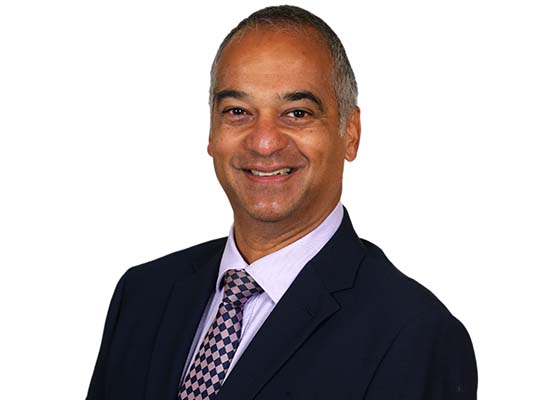 Mark Swyny has 30 years of leadership experience across the financial services sector including in business transformation and change management. He has held various leadership roles in the Lloyds Banking Group including recently as supply chain director.
He is currently a non-executive director of Sussex Community NHS Foundation Trust and The Kemnal Academy Trust (45 schools across south and east England).
I'm delighted to welcome Rommel and Mark. They are fantastic appointments to our board to strengthen NHS Supply Chain's financial and commercial expertise and complement our existing skill set.

Their current NED roles on NHS trust boards also reflect our emphasis on continuing to put the perspectives of NHS trusts front and centre of everything we do to support the NHS.

The expansion of the SCCL board ensures we have the expertise in place to support the delivery of our ambitious strategy and reflects the growth of NHS Supply Chain.

Heather Tierney-Moore OBE, SCCL's chair
I'm fascinated by the NHS so am really excited about my new role. I can see there is so much continued value NHS Supply Chain can deliver for the NHS in the context of emerging ICSs.

Rommel Pereira, SCCL's new non-executive director
The role feels perfect for me, bringing together my 30 year commercial career, 15 years in procurement and supply chain now combined with my non-executive experience in the NHS. I'm looking forward to getting started.

Mark Swyny, SCCL's new non-executive director
The new non-executive directors join existing NEDs on the SCCL board, Rob Houghton and Heather Benjamin.
-ends-
For any media enquiries relating to this press release, please contact Jo Travis – Corporate Communications Manager, 07979 800 897 – jo.travis@supplychain.nhs.uk
Notes to editors
All information in this press release is correct at the time of going to press.
See our Useful Links section for more information on the SCCL Board relating to this press release.
About Heather Tierney Moore OBE
Heather was appointed interim non-executive Chair on 1 October 2021.
Heather has worked in healthcare for over 30 years, initially training as a registered general nurse.
Most recently, Heather was Chief Executive of Lancashire Care NHS Foundation Trust, retiring in March 2019 after 10 years in post. She has extensive clinical experience and has held a wide range of clinical leadership roles, including Chief Nurse at Sheffield Teaching Hospitals NHS Foundation Trust and Nurse Director of Lothian NHS Board. Heather has held a number of non-executive director roles over the last 10 years across a range of national organisations.
Heather was made Officer of the British Empire for services to Healthcare in December 2001.
About SCCL
Oversight and operational management of NHS Supply Chain is delivered by a management function, Supply Chain Coordination Limited (SCCL). SCCL was incorporated on 25 July 2017 and is a company registered in England and Wales, company number 10881715. NHS Commissioning Board (NHS England) are the sole shareholders of SCCL.
SCCL remains a separate organisation to NHS England.
About NHS Supply Chain
NHS Supply Chain are part of the NHS family and manage the sourcing, delivery and supply of healthcare products, services and food for NHS trusts and healthcare organisations across England and Wales.
We manage more than 7.7 million orders per year across 129,420 order points and 16,705 locations. We deliver over 35 million lines of picked goods to the NHS annually and our systems consolidate orders from over 1100 suppliers. This enables us to bring value to our NHS partners, helping them save time and money in removing duplication of overlapping contracts.
Our operating model aims to leverage the buying power of the NHS to drive savings and provide a standardised range of clinically assured, quality products at the best value through a range of specialist buying functions.
The model consists of specialist buying functions, known as Category Towers, delivering clinical consumables, capital medical equipment, personal protective equipment (PPE) and non-medical products such as food and office solutions. Two enabling services for logistics and supporting technology underpin the model.
NHS Supply Chain is committed to playing a part in supporting the NHS to deliver safe and excellent patient care. Our aim is to:
Anchor the business on the needs of the NHS by supporting NHS trusts to deliver safe and excellent patient care.
Further strengthen the resilience of our supply chain by continuing to invest in key tools and capacity that build resilience and performance.
Deliver clinically assured, safe products that support improved outcomes for patients and users.
Support the NHS objective of becoming the world's first net carbon zero national health system.
Ensure a high performing workforce and highly efficient organisation.
Useful Links
SCCL Board Members

SCCL is governed by a Board of directors and non-executive directors, who provide expertise in commercial, technical, clinical and financial issues.