NHS Supply Chain Celebrates 75 Years of the National Health Service
On 5 July the NHS will mark 75 years of service.
We're excited to join with NHS partners to celebrate this milestone as our colleagues are passionate about the incredible work that the NHS does.
To celebrate we'll be highlighting some of the ways we support the NHS as well as encouraging as many of our colleagues as possible to join in with a range of NHS 75 activities.
We have two specially designed NHS 75 liveried trucks emblazoned with 'Celebrating 75 years of the NHS'. These lorries are on the road round the clock delivering to trusts in the North West and Central regions from our Alfreton site.
They also deliver into London and across the whole of East Anglia from our Suffolk Park site.
The NHS Supply Chain: Food team has worked on a collection of recipes for hospital caterers that would have appeared on the very first NHS menus 75 years ago. Compiled by NHS Supply Chain's Culinary Ambassador Nick Vadis, these recipes, including classics such as Lancashire hotpot, shepherds pie, bread and butter pudding and steamed sponge pudding, have been recreated so kitchens can celebrate 75 years of the NHS with a range of dishes that reflect that era and have stood the test of time to still be popular today.
See our Downloads ▼ section for a digital copy of the book.
We're also sharing a series of stories from our people about their role and what they enjoy about working with the NHS, which demonstrate the talent, dedication and diversity of our workforce, so look out for those on LinkedIn.
To say a huge thank you to our colleagues who support the NHS with their dedication and expertise every day we want them to take some time to get together and enjoy a tea party at seven NHS Supply Chain sites across the country on 5 July.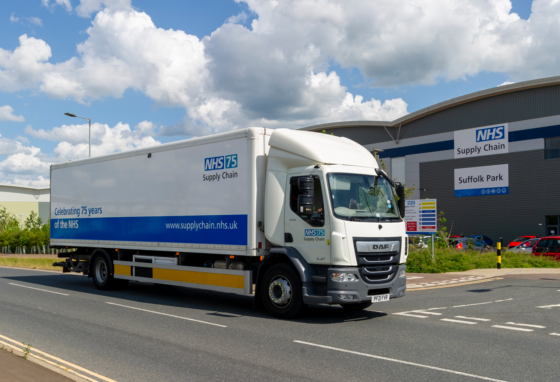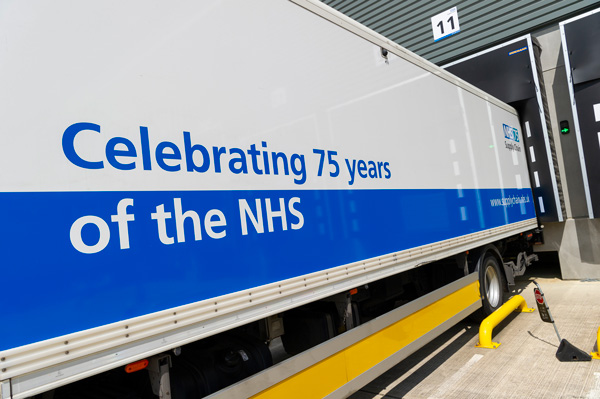 Another way of supporting the NHS is to give blood. We're happy to support colleagues to visit their local blood donation centre to do this.
We're also encouraging people to follow our Chief Executive Andrew New's lead and register to take part in their local parkrun on Saturday 8 and Sunday 9 July, whether that is walking, jogging, running or volunteering.
As we celebrate the NHS, as well as reflecting on how far it has come since it was founded in 1948, it is a time to think about its future and our role as part of the NHS family in supporting the NHS to put patients first.

We want to take this opportunity to thank all NHS staff, past and present, who have made the NHS what it is today. I also want to recognise all our NHS Supply Chain colleagues in every part of our organisation who support our NHS every day – from our warehouse workers and delivery drivers to our buying teams, clinical nurse advisors to project managers and many other vital roles besides.

Andrew New, CEO, NHS Supply Chain
Useful Links
NHS 75 Years

Keep up to date with all the latest news on NHS75.