NHS Supply Chain encourages small food business to sell fresh produce to the NHS
NHS Supply Chain: Food has just published an innovative new Dynamic Purchasing System (DPS) for fresh food procurement, one of the first national companies to have a DPS for food. It will be launching later this year.
DPS will be used for fresh food and aims at overcoming barriers to entry that small and medium-sized enterprises (SMEs) face when tendering to supply NHS trusts. The process will be made simpler with this new DPS by not asking suppliers for any financial evaluations at the point of entering the DPS process. Financial evaluations will take place at a later stage in the process.
The electronic system which suppliers can join at any time encourages more competition, attracts more SMEs, along with more regional and local suppliers. It will also speed up the approval process for suppliers and is flexible, but still ensures compliance to the Public Contract Regulations 2015. An 'open market' solution, the DPS is designed to give buyers access to a pool of pre-qualified suppliers.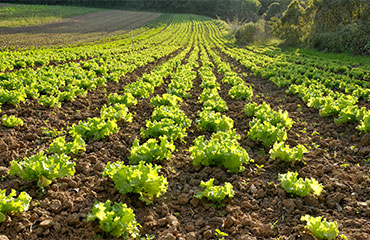 The supplier benefits are:
There is no deadline date for applicant submissions for the DPS, and NHS Supply Chain: Food anticipates suppliers being able to join at any point during the seven-year term, allowing the ongoing admission of suppliers throughout this period.
Allows better supply chain resilience for customers through an increased supply base.
Encourage an increase in local suppliers who can serve the NHS, allowing collaboration with regional groups of NHS trusts and increasing competition.
Supports NHS Supply Chain: Foods to align with Green Plan objectives that trusts have set, ensuring their sustainability targets and goals remain a high priority in fresh food.
The DPS will include the use of a minimum of 10 per cent social value weighting for all competition exercises, meaning tenders must include a minimum of 10 per cent of the total award criteria to social value.
NHS Supply Chain: Food is keen to encourage NHS catering teams to share their local supply chains for fresh food, including meat and poultry, fruit and vegetables, dairy, bread, morning goods and meat alternatives, to help drive better solutions for patients, staff and visitors including supporting the local economy.
Buying fresh food from local suppliers provides a fantastic opportunity to deliver a dynamic model of procurement. Our menus should reflect our regions, so having flexibility and a modern approach within our purchasing systems for SMEs allows them to be added easily, enabling the NHS to obtain fresh ingredients at the right price.

Phil Shelley, Senior Operational & Policy Manager, NHS England
Implementing this procurement method to the fresh food category is a game changer for both NHS Supply Chain and NHS catering managers… No longer will suppliers be locked out of the marketplace for long durations of time. The tender will remain open for up to seven years and allow continuous additions of suppliers to the DPS. This will open doors to SMEs, local farmers and producers, together with new market entrants, and allow NHS trusts flexibility and choice.

Samantha Lee, Category Tower Manager, NHS Supply Chain
We are very excited about the publication of our very first DPS procurement for our fresh food category. Our customers' Green Plans have clearly identified the key themes of how they will meet their net zero targets, and one of the consistent and clear themes is the need for local suppliers. The DPS is a significant and positive step forward to support this initiative. We are looking forward to supporting and working with the NHS to offer this solution through our Public Contract Regulations 2015 complaint route to market.
For more information
The DPS for fresh foods is now open. See our Useful Links section where Suppliers can access NHS Supply Chain's e-procurement portal, read more about NHS Supply Chain: Food on the tower category page or read more about how we are supporting the NHS to be Net Zero by 2045.
Notes to editors
All information in this press release is correct at the time of going to press.
See our useful links section for more information relating to this press release.
About NHS Supply Chain
NHS Supply Chain manages the sourcing, delivery and supply of healthcare products, services and food for NHS trusts and healthcare organisations across England and Wales.
Managing more than 8 million orders per year, across 94,000 order points and over 17,500 locations. NHS Supply Chain delivers over 28 million lines of picked goods to the NHS annually and our systems consolidate orders from over 930 suppliers, saving trusts time and money in removing duplication of overlapping contracts.
NHS Supply Chain aims to deliver savings of £2.4 billion back into the NHS by 2023/2024, leveraging the buying power of the NHS to drive savings and provide a standardised range of clinically assured, quality products at the best value through a range of specialist buying functions. Its aim is to leverage the buying power of the NHS to deliver savings back into NHS frontline services.
There are 11 specialist buying functions in the current operating model, these are
known as Category Towers, delivering clinical consumables, capital medical equipment and non-medical products such as food and office solutions. Two enabling services for logistics and supporting technology underpin the model.
Working in partnership with NHS trusts, service providers, and stakeholders, NHS Supply Chain aims to:
Anchor the business on the needs of the NHS by supporting NHS trusts to deliver safe and excellent patient care.
Further strengthen the resilience of the supply chain by continuing to invest in key tools and capacity that build resilience and performance.
Deliver clinically assured, safe products that support improved outcomes for patients and users.
Support the NHS objective of becoming the world's first net carbon zero national health system.
Ensure a high performing workforce and highly efficient organisation.
Oversight and operational management of NHS Supply Chain is delivered by the management function, Supply Chain Coordination Limited (SCCL). SCCL was incorporated on 25 July 2017 and is a company registered in England and Wales, company number 10881715. NHS Commissioning Board (NHS England) are the sole shareholders of SCCL.
SCCL is a separate organisation to NHS England and remains part of the NHS family.