Orthopaedic Project Delivers 20% Saving for Wirral University Teaching Hospital NHS Foundation Trust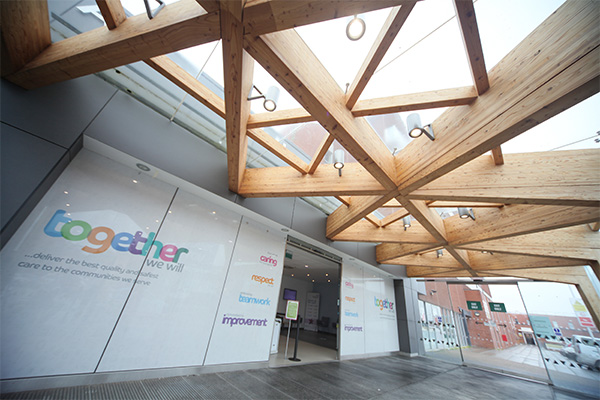 Our trust benefited from working with NHS Supply Chain because they understand the bandings available within the framework and what, if any, drivers can be considered to maximise the benefits. This resulted in Wirral University Teaching Hospital being able to rationalise both Primary and Revision hip and knee implants to one supplier and generating an acceptable cost improvement opportunity for the trust. All of this ultimately improves patient care.

Janice Weedall,
Senior Procurement Manager, Wirral University Teaching Hospital NHS Foundation Trust
Wirral University Teaching Hospital NHS Foundation Trust is one of the largest and busiest acute trusts in the North West of England. It operates from two main sites (Arrowe Park Hospital and Clatterbridge Hospital), while also providing a range of services in community settings: Providing a comprehensive range of high quality acute care services, its 5,600-strong workforce serves a population of about 400,000 people across Wirral, Ellesmere Port, Neston, North Wales and the wider North West footprint.
Key Achievements:
A 20% reduction in costs, saving more than £200,000 this financial year with predicted savings of £872,000 over four years.
A smooth, compliant move to high quality, clinically acceptable alternative products.
Driving down costs without compromising clinical quality
What was the problem?
The trust spends £1,068,796 on hip and knee products annually.
The trust wanted to drive down costs while continuing to use products that surgeons would be happy to use.
What were the objectives of the Orthopaedics Project?
To make savings by rationalising hip and knee products.
To use products that are clinically acceptable across the trust's departments.
To clinically evaluate hip and knee products to ensure they meet clinical expectations and that products were like for like.
To ensure that hip and knee products are delivered across the trust without any clinical complications.
NHS Supply Chain offered the trust access to a breadth of clinically acceptable products and the ability to retain close working relationships with suppliers, while remaining compliant.
The trust decided to review what the Total Orthopaedic Solutions framework could offer in terms of expertise and pricing. NHS Supply Chain supported the trust from the very beginning of this process by managing the project, providing analysis, as well as guidance in terms of ensuring all the correct steps were followed for the most cost-effective results, More importantly the project ensured that the outcome would be clinically-led.
This process was also supported by the trust's teams in Procurement, Management, as well as the Senior Orthopaedic Consultant Team. Category Manager for Orthopaedics, Lee Oxley, and Clinical Engagement and Implementation Manager, Ben Harrington, led for NHS Supply Chain.
A paper exercise to demonstrate potential savings available from a group of shortlisted suppliers. This was based on engagement with the clinical team to understand which suppliers they would be willing to consider as alternatives for their current hip and knee suppliers.
The clinicians agreed to look at five different suppliers. From this, three suppliers were then identified who they felt would be able to supply both hips and knees. (Partial knees were identified from the beginning as to remain with the existing supplier)
Further negotiation was taken around service and education provision; this being the deciding factor as all suppliers were clinically and financially acceptable.
The final award was made in January 2021 and therefore the whole project took around 12 months to complete.
A 20% reduction in hip and knee costs – more than £200,000 annually. High quality hip and knee products were identified that are clinically acceptable. Changes to products have no detrimental effects to clinical outcomes.
Working in partnership with NHS Supply Chain gave access to a breadth of clinically acceptable alternative products. By going from five different suppliers to two, the trust also rationalised the range for surgeons.
A saving of £207,866 has been made in this financial year on a £1,068,796 annual spend, with predicted savings of £872,000 over four years.
If you would like to understand how we can support your trust to deliver savings in this area, please speak to your NHS Supply Chain Customer Relationship Manager. See our Useful Links section for more information.