Packaging – Results of Survey – a Blog by Heidi Barnard, Head of Sustainability
To begin with, I want to say thank you to all those who took the time to work through our survey – the output is helping inform the next steps and the products we need to look at in the first set of deep dives.
So what did the survey tell us? Let's start with some statistics:
The survey was opened by 167 customers
90 surveys were completed sufficiently enough to be included in the findings
Regional spread across England, but the biggest response rate was in the North West.
There was a good organisational spread, with the largest contingent in the acute setting.
In terms of roles – the largest occupational group to complete was procurement, followed up swiftly by waste managers. There was also a big 'other section' and in the future, we'll look to include catering, clinical and facilities roles.
The good news is that metals glass and wood were overall not perceived as the main issue.
The number one materials of concern were plastics and polystyrene.
We also have run a webinar to talk through all the results of the survey, with interested customers to bring to life what we think you are telling us and to sense check our understanding. We also took the opportunity to find volunteers with the next steps.
By far and away the most useful feedback (for me) were the verbatim comments, and I really appreciate the honesty shown. One issue that came up time and time again was that there is a lack of understanding around the volume, tonnage and split of packaging supplied into trusts.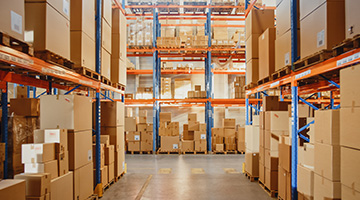 The other key theme that came out was not specifically about the packaging type, but the sheer volume of the stuff that you need to get rid of, with limited options for return.
The area I was most interested in hearing about was specific products that were causing an issue so we can target some areas for improvement
Breaking these responses down I split them into six broad categories, with a mix of products, product groups, and packaging materials being given:
| | |
| --- | --- |
| Row Labels | Count of Product |
| Packaging material | 41% |
| Product | 36% |
| Product group | 15% |
| Waste group | 6% |
| Information | 2% |
| Suggestion | 1% |
The top five products that came up were IV/saline sets, syringes, needles, bulk fluid and gloves. We sense checked this on the webinar and we are moving forward to the next stage with Saline, Needles, Syringes, Gloves, and Oral Nutritional Supplements.
Our next steps are to come out to see customers and map out what happens when these products get to you, and we are also working with the suppliers to map out what happens to these products before they leave their sites too.
If you want to come along or be involved in this, please get in touch with us at:
We look forward to seeing you soon.