HCA Forum
30 March 2022 - 31 March 2022
Liverpool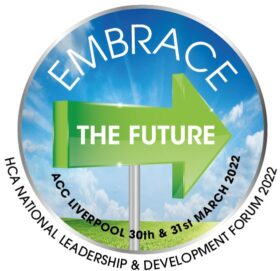 The theme for this year's conference will be 'Embrace the Future' with a programme that will be relevant, challenging and thought provoking for delegates. The conference will cover topics such as Hospital Food Review, The Future of Packaging and Food Poverty and the role of the NHS.
Alongside the programme of events, delegates will also have the chance to visit a wealth of trade stands, providing an opportunity for suppliers and catering managers to meet.
NHS Supply Chain: Food session
NHS Supply Chain Chefs Academy (including plant based development) was set up to give support to chefs throughout the NHS. The academy is led by Nick Vadis, Culinary Director Compass Group UK and Vice President of the Craft Guild of Chefs and has already started to have a major impact, including the creation of a number of specialist recipe books. 
Nick will share details of the academy and the plans for the future.
NHS Supply Chain: Food together with NHS Supply Chain: Hotel Services will be exhibiting at the conference. Delegates will be able to learn about our commitment to supporting the reduction of single use plastics within the NHS and our sustainable catering consumable products. We will also have a number of cookery demonstrations during the conference.
We look forward to meeting with our customers to talk about our services and savings initiatives. Find us at stands 73 and 74.
Colleagues from our Clinical and Product Assurance Team (CaPA) will also be attending the conference.
Caterers and catering operators are able to attend the 2022 HCA Exhibition between 2pm – 5pm on Wednesday 30 March 2022.