A Day in the Life of Tim Cole for Tech Matters Month
What's your name and job title?  
My name is Tim Cole and I work as a Category Procurement Specialist for NHS Supply Chain: Hotel Services. I work within the procurement team and I look after the Environmental Decontamination and Paper Hygiene frameworks.
What does your typical working day entail? 
A typical day involves responding to incoming customer queries and providing Unique Reference Numbers (URNs) to trusts so that they can reference them when placing orders with suppliers. This is to help them keep track of everything and ensure a smooth process. I also attend frequent meetings with suppliers who are currently on the framework, as well as speaking to suppliers that aren't, but wish to be following a future retender.
What job did you do prior to joining the NHS Supply Chain? 
Before joining NHS Supply Chain, I worked in the purchasing department for a national medical consumables company. I started there working in sales originally for a couple of years and then an opportunity arose in purchasing which I decided to go for. Having always worked in sales, it opened my eyes to why things can be delayed and why sometimes certain products can be unavailable. It was a really good experience to learn both sides of the business and having that understanding has been beneficial when I am speaking to suppliers.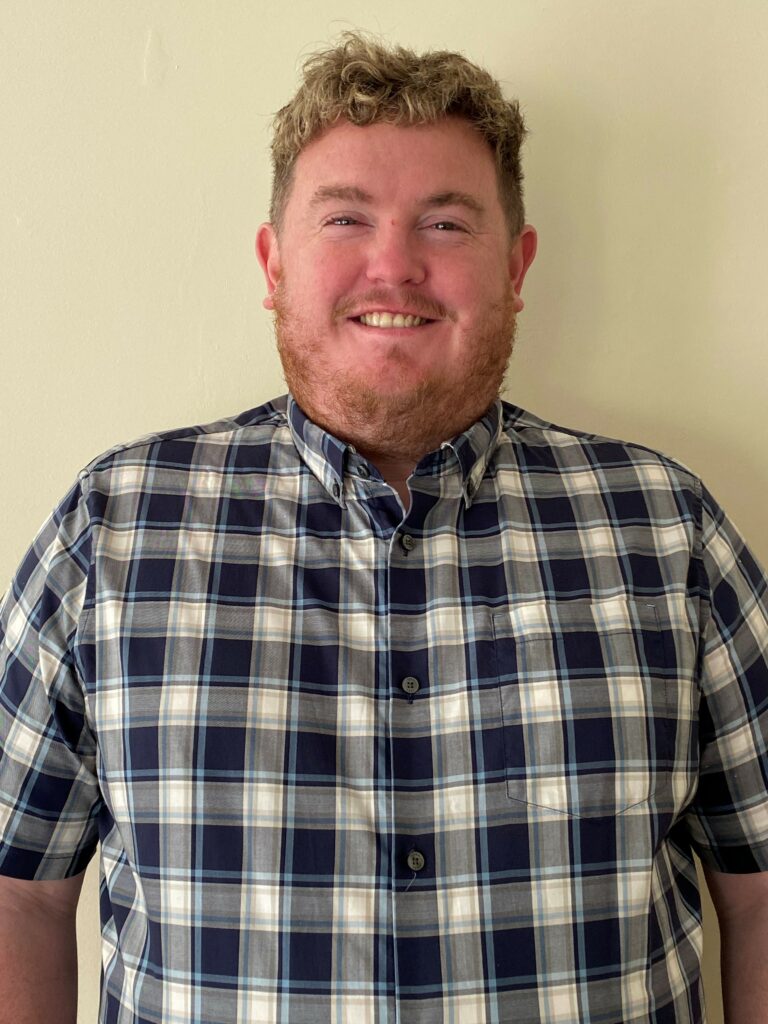 I really enjoy my job and working with my team, having a good team behind you and being able to ask questions and get advice at every turn really helps to give me confidence to make sure I'm doing my job as well as I possibly can.
How has technology changed your work life in recent years? 
Like all professions, the pandemic has had an impact on my work life. Technology has evolved to suit remote/hybrid workers and kept a lot of people working during the pandemic. I feel it is easy to create a realistic work-life balance when you're working from home and I enjoy the flexibility of managing my working patterns, especially in comparison to working in an office environment full time. I frequently use software such as Microsoft Teams for quick communication with colleagues, which is not the same as being in the shared working space with them, but is super helpful for quick 15-minute chats. I also use different forms of technology to communicate and build relationships with our suppliers, which has been a beneficial development over recent years. I've never felt more connected with them.
As you mentioned, you are the lead for the Environmental Decontamination framework, how has technology been utilised in this area?  
Some environmental decontamination technology has been around for years, but COVID-19 increased the development of this technology and brought it to the forefront. It did bring a lot of new suppliers with it, but there are some suppliers that have been working on this equipment for a long time. When we were initially planning the framework, we had a lot of input and guidance from Biomedical Scientists and IPC Specialists who were able to scientifically guide us on the development of the framework and advise us on the most suitable products.
What technological advancements are you most excited to see for the future within your category area?
The Hydrogen Peroxide Vapour (HPV) units have been around for a while, and they are a great piece of technology. A negative of these systems can be that it currently takes around six hours to clean a room, but the suppliers are constantly working on developing the kit to attempt to shorten this time. There are also Air Filtration Units that work similarly to HPV too.  
UVC Machines are newer technology which can clean a room in 15-20 minutes. They work by cleaning parts of the room where the light is hitting. The downside to these systems is they do not decontaminate areas of the room in shadow. This means having to move furniture or the equipment to ensure the whole room is thoroughly cleaned. However, the supplier are again working on improving the technology that generates these room mappings to highlight where shadow spots are.
Technology is always changing and advancing so we have tried to create a framework that is somewhat adaptable to allow for these new innovations.  
Environmental Decontamination is relatively new, and it is also new to some of our partner trusts, so even though some of the machinery has been around for a while, it was still a new concept for me and others to grasp onto. To get myself up to speed on the subject, I spent a lot of time visiting different suppliers to see how they work and taught me a lot. 
When we launched the framework in Spring 2022, there was a slow uptake as we were moving into Summer, but we have seen and continue to see an increasing trend as we move through Winter and flu season.  
Like I did, more people are learning about the equipment and what it can do. Even though it is just shy of a year since the framework first launched, we have seen various advancements to the technology that our suppliers can provide and I am excited about the future and to see the innovations that occur. 
What motivates you? 
Like many of my colleagues, the main thing that motivates me is trying to get the best possible saving for NHS trusts. Everyone appreciates the amount of work that health and care teams do, and because of this we are passionate about getting them the best deals possible. This saves the NHS time and money so that they can continue doing their jobs with the peace of mind that they have access to best market options and are getting value for their money. I really enjoy my job and working with my team, having a good team behind you and being able to ask questions and get advice at every turn really helps to give me confidence to make sure I'm doing my job as well as I possibly can.