Clearer labelling on catheters needed to prevent patient harm
Clearer labelling on urinary catheters is now required from suppliers following incidents where patients were fitted with the wrong type.
During detailed work to develop NHS Supply Chain's new supply framework for Urology, Bowel and Faecal Management products, which includes urinary catheters, it emerged that there had been incidents of incorrect usage leading to patient harm.
Fay Allen from NHS Supply Chain's Clinical and Product Assurance (CaPA) team said: "It was found that there were incidents of female catheters being used on male patients urethrally, leading to potential or actual patient harm.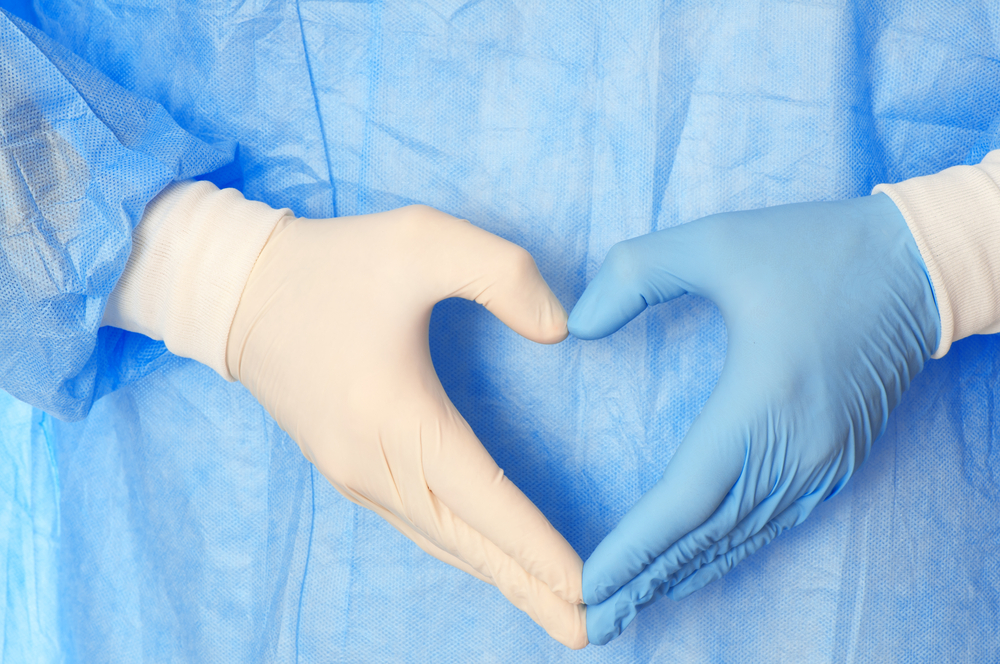 "As part of the work developing the new framework agreement for these products, we sought a clearer understanding of why these issues were occurring so that we could look at options to prevent this in the future."   
Discussions with healthcare professionals, including nurses and healthcare assistants, suggested that clinicians knew which products to use and there were no product faults, but that human error was a possible cause.   
Simon Hall, of NHS Supply Chain: Rehabilitation, Disabled Services, Women's Health and Associated Consumables, said a change to the requirements to catheter packaging had resulted from this engagement process. This change was to support healthcare professionals and help reduce potential patient harm. The new products descriptions required had also considered and been mindful of people's gender identities.  
The requirements for urinary catheter products supplied through NHS Supply Chain now include that all catheters must display two printed labels on the outer packaging – to be described as: 
standard or male, indicating suitable for all adult groups  
female or short, indicating suitable for female urethra or short passage i.e. supra-pubic, where it is inserted into the bladder through a cut in the abdomen, a few inches below the navel  
paediatric – indicating that the product is a variant suitable for children.
  
NHS Supply Chain will support any future work to review the impact of this specification change as required.
As part of the NHS family we are prioritising safety as a core part of our approach to supplying clinical products by raising standards and effective partnership working at national and local levels.
---
Media Enquiries:
Jo Travis
Corporate Communications Manager
07598 546 070
About NHS Supply Chain's role in the Covid-19 response
The Government has set up new PPE Dedicated Supply Channel which is a parallel supply chain to the normal NHS Supply Chain service. It has been set up by Government to meet the urgent volume requirements for core personal protective equipment (PPE) items, allowing NHS Supply Chain to focus on ensuring the supply of medical devices and clinical consumables to our NHS.
The Government has set up a dedicated unit to focus on securing supplies of PPE led by the government's commercial function. This unit is identifying PPE suppliers from across the globe to meet the increasing demand for a growing list of PPE products.  NHS Supply Chain's PPE buying teams have been seconded to the unit which is led by the government.
NHS Supply Chain has expanded its operations to support the stand up of seven NHS Nightingale Hospitals set up across the UK, including NHS Nightingale London, Birmingham, North West (Manchester), Yorkshire and the Humber (Harrogate), Bristol, North East (Washington) and Exeter. Equipment and consumables supplied include ventilators, patient monitors and CT scanners.
About NHS Supply Chain
NHS Supply Chain manages the sourcing, delivery and supply of healthcare products, services and food for NHS trusts and healthcare organisations across England and Wales.
Managing more than 4.5 million orders per year, across 94,000 order points and 15,000 locations, NHS Supply Chain systems consolidate orders from over 800 suppliers, saving trusts time and money and removing duplication of overlapping contracts. 
Lord Carter's report into efficiency and productivity in the NHS, published in 2015, identified unwarranted variation in procurement across the NHS, resulting in the need to improve operational efficiencies to transform a fragmented procurement landscape. To undertake this transformation the Department of Health and Social Care established the Procurement Transformation Programme (PTP) to deliver a new NHS Supply Chain.
The new NHS Supply Chain was designed to help the NHS deliver clinically assured, quality products at the best value, through a range of specialist buying functions. Its aim is to leverage the buying power of the NHS to negotiate the best deals from suppliers and deliver savings of £2.4 billion back into NHS frontline services by the end of the financial year 2022/23.
The new model consists of eleven specialist buying functions, known as Category Towers, delivering clinical consumables, capital medical equipment and non-medical products such as food and office solutions. Two enabling services for logistics and supporting technology and transactional services which underpin the model.
Key benefits the NHS Supply Chain will bring NHS trusts and suppliers include:
NHS trusts
Savings channelled back to frontline services
Releasing more time for core clinical activities
Greater NHS clinical involvement in purchasing decision
More effective introduction of new products.
Suppliers
Lowering sales and marketing costs
Single route into the national market
A joined-up approach across the NHS
Clear route for innovative products.
On 1 April 2018, a new commercially astute management function of the new NHS Supply Chain called Supply Chain Coordination Limited (SCCL) went 'live'. The management function is responsible in driving strong commercial capability, providing a relentless approach to creating value, gain competitive advantage, become the strategic procurement partner of choice for the NHS, manage the delivery and performance of the Category Tower Service Providers and its enabling logistics and technology services whilst overseeing continuous improvement. SCCL is a limited company, wholly owned by the Secretary of State for Health and Social Care, SCCL is part of the NHS family. The management function is responsible for driving commercial objectives, managing the category towers and enabling services whilst overseeing continuous improvement.