My Vision for a Plastic-Free Future – Kevin Chidlow
During Plastic Free July 2022 we interviewed Kevin Chidlow; Category Tower Director for NHS Supply Chain: Hotel Services. He spoke to us about his visions and thoughts on a plastic-free future within the specialist buying function and why it is essential to the NHS.
Tell us about your goal to remove all avoidable single-use plastics across NHS Supply Chain: Hotel Services and the importance to the NHS?
Our vision is that where we can remove single-use plastics, we should. This is one of the ways we at NHS Supply Chain are supporting the NHS to reach its Net Zero target by 2045. We will endeavour to remove them completely and replace them with sustainable alternatives across all of our categories in NHS Supply Chain: Hotel Services. Where we can't, we will aim to support the reduction in the use of these products in the NHS and incorporate as much recycled plastic within their manufacture as possible. There are different ways of tackling this depending on the category. For some products we purchase, it's still quite difficult to accelerate the removal of plastic or polymer completely. For example, products such as aprons are made entirely of polymers and are intended to be single-use. There are innovative developments in the market for products of this type, such as biopolymers; polymers made from plants.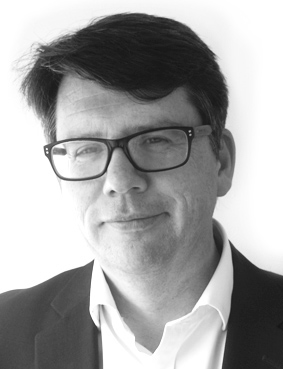 Although alternative materials have some significant benefits in terms of the reduction in the use of fossil fuels, the supporting waste streams to effectively dispose of them are still lacking. In addition, there are many cases where the use of a product often leaves them contaminated and therefore requires incineration.
As you can see there are a few key obstacles that we need to overcome, however, we're determined to do this. We've got different ways of managing this depending on the product, however, developing a sustainable solution for all our categories is something that we're fully committed to doing.
What have you learned from the catering consumables activity, that you can apply elsewhere?
Most of our learning has been about processes rather than specifics.
Catering is an area which touches patients, staff and visitors, and because of this people are very aware of changes. I am conscious that other products are not quite as visible in this way so it could be harder to win hearts and minds, and people can still be somewhat cost-conscious because of it.
In the early days, we learned it's best to give people a choice, initially providing both products, but making sure we clearly illustrate the tangible benefits of more sustainable options.
The disposal infrastructure for the recyclable waste needs to keep up with the advancements in product development. It is not always as advanced as the sustainable alternatives that are available, and although it's great to have products that can be recycled, if you put them in general waste, they will still end up in a landfill. Waste streams have a huge part to play, and we need to be ensuring we consider them alongside the selection of products.
As I mentioned in my previous example of aprons, we keep talking about starch-based products, if we are then to incinerate all of them, is switching to this option still a good thing? We need to keep asking ourselves these questions, and if the answer is no, then perhaps it's more important to concentrate on reducing the use rather than just blindly ensuring every product is made from sustainable materials.
Why is removing all avoidable SUP important to the NHS?
It's not just important to the NHS. It's important to everybody, that's the key.
The NHS is part of local communities, the country as a whole, and the planet. So, it's important for that reason.
We know reducing our CO2 emissions as an organisation through our procurements will be the biggest contributor to the NHS becoming the world's first net zero health care system. By making these step changes the NHS is showing positive change and leadership to the world.
We have the ability within the NHS to influence and lead. We have significant buying power and a considerable presence in our communities, so people watch what we do and how we do it. If we take the lead, then hopefully other individuals, organisations, and suppliers will follow.
What do you think the biggest challenges will be in achieving our vision and how do you think we will overcome them?
There's no doubt we're in a difficult position like everybody else at the moment, with issues such as the cost-of-living crisis, inflationary impact, and budgetary constraints.
Sustainable products are often still more expensive than the current products in use. With the economic pressure to get over, it is heartening to see that people are realising they still need to make decisions based on the carbon footprint, and not just the cost. We're all on that journey, we are on the curve, we just need to keep going, and keep making the right decisions for the environment and the good of our planet. Eventually, products will become more and more competitively priced.
The next challenge which I have already touched on is waste management infrastructures, used to dispose of products outside of a trust, however, we have examples of product disposal innovations, that could be a solution, if trust infrastructures are able to support them.
An example of this is the disposable curtains on the Disposable Cubicle, Shower and Window Curtains framework. The product itself has been very successful from an infection control point of view and is ideal for recycling. There are recycling machines on the market capable of being fitted on-site at a trust. The machine heats them to the point that they melt and become blocks of polymer, but this equipment requires some investment and space which most trusts are unable to allocate currently.
Changes of this nature require a behavioural shift too and we need to support trusts by illustrating the benefits to overcome the various challenges. The NHS has committed to putting pressure, visibility and importance on these elements as is illustrated through things such as Greener NHS. Their programmes of work show the NHS is committed to having it become second nature to everybody, and I believe that is how we'll overcome those challenges, in time.
As we have just touched on in the previous question the current socioeconomic climate is quite complicated. Do you envisage this affecting what you are trying to achieve?
I don't think it will have any long-term impact on our vision, but in the short term, however, I think it could knock us back a little. With the economic pressures, we've got now it will be down to macro issues in human inability to change behaviour.
As procurement professionals, it's easy to revert to the old ways, with the focus suddenly moving back to price, whilst we look for short-term economic improvement.
We all understand the challenges, but we shouldn't allow them to define our decision-making and let them put us off course. The onus is on all of us in this community not to let that happen, but to keep focused on doing the right thing and if that costs us a bit more cash, then so be it.
Is this activity important to you on a personal level, and if so, why?
It certainly is important to me personally. Anybody who has seen me talk on behalf of NHS Supply Chain will have heard me banging on about sustainability.
In my opinion, as a procurement community, in the past, we have been guilty of treating sustainability and social value as a tick box exercise. NHS Supply Chain has quite rightly made it a fundamental requirement to concentrate on the full detail of sustainable features and is truly bringing it to the forefront. I'm pleased to see more prominence being put in this area and to see an organisational commitment to avoid continuing with this in the future.
It's important to me because let's face it, we all had a part in the global crisis, so we must all do the right thing and work together to stabilise the planet. We've got to get this right and we must do it now, because we're reaching a point of no return and if we don't do it now, then when?
What do you want your legacy to be?
Everyone will forget me, and I am OK with that. I don't aspire to a legacy, and I don't aspire to leave a legacy behind. With that said, if in our brief time on this planet, we can do something which makes people happy, does some good around the world, or creates a better place, even for a short time, then that's good enough for me. I hope I have done that occasionally throughout my life.
From a category tower point of view and on a professional note, I would say that if we can make a change or instigate something that makes the life of a physiotherapist, nurse, or patient just a little bit better then again, that is good enough for me.
I am incredibly proud of my team and the work they do in trying to lead the charge with the removal of Single-Use Plastics. We still have a long way to go and a lot to learn, but I know we can achieve our vision and find the right solution for each of our category areas.
Catering consumables: our sustainability progress
Ryan Quinn our Category Specialist for Catering Consumables has been working tirelessly to establish a range of sustainable alternatives suitable for the varied needs of the whole NHS.
We launched the Single-Use Plastic Alternatives Brochure in July 2021. Since then, we've seen the NHS make tangible progress in this area.
Over the last three years, we have seen a 28.1% decrease in SUP purchased by the NHS, and an increase of 246.8% in sustainable disposables ordered.
see our Useful Links section to read Ryan's recent interview about his vision for a plastic-free future in catering. A specialist with a passion for his subject which shines through.