New innovative oncology software successfully piloted at Newcastle Hospitals NHS Foundation Trust, rolled out to 47 specialist cancer centres in England
NHS Supply Chain, which manages the sourcing, delivery and supply of healthcare products, services and food for NHS trusts and healthcare organisations across England and Wales is delighted to have supported the pilot of the Elekta Limited ProKnow cloud-based software solution, which is now available via the Large Diagnostic Capital Equipment including Mobile and Services' radiotherapy framework. The software was selected because of its capability to improve treatment plan quality and outcomes. It follows an extensive phase of provider testing that enabled more than 20 radiotherapy centres in England to access, test and assess the system using anonymised data. 
The initiative supports The National Cancer Programme of Care NHS England and Improvement Specialised Commissioning, who have invested £1.4m on a three-year programme of evaluation, supported by The National Institute for Health and Care Excellence (NICE), to determine the quality benefits that innovation can bring to the treatment of cancer patients, in line with the NHS Long Term Plan.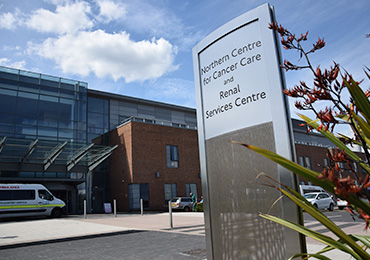 Newcastle Hospitals NHS Foundation Trust has been pivotal in trialling the software over the last two years. Some trusts have found ways to support consultant peer review of treatments across hospital sites, some of which can make a peer to peer review more manual and time consuming. The software allows trusts to evaluate details with peers securely, sharing pathology reports, live videos and insights. In addition, the solution can be used to support local audit and improvement in treatment plan quality, and through the use, anonymised dosimetry data will form the basis of national comparative quality audits, in line with the clinical priorities.
This enables oncologists to use the expertise outside their own hospital to minimise the time taken to begin treatment.
The NHS constantly measures the quality of its services to ensure that patients get the best care. This software will massively reduce the amount of time it takes to do that, meaning clinicians can spend more time with patients at a time when they need it most.

Chris Walker, Head of Radiotherapy Physics, Northern Cancer Care, Newcastle
The new ProKnow software is expected to enable expansion of peer review of treatment intention and enable analysis of large datasets of radiotherapy treatments to measure and refine the quality of what is already very successful cancer treatment. As more radiotherapy centres are connected in this way, learning will increase greatly.

John Byrne, Deputy Head of Radiotherapy, Northern Cancer Care, Newcastle
NHS Supply Chain was fundamental in the procurement of this new software, facilitating the IT network specification evaluation, securing a commitment deal from supplier Elekta Limited for the licences and liaising with all stakeholders in the programme to ensure a smooth roll out to trusts.
We are pleased to have this innovative software solution available on our framework. By centralising data through software, NHS trusts can share best practice with other cancer centres in the UK, providing improved patient care. Our team has a long-standing supplier relationship with Elekta Limited so we are happy we can continue this partnership.
Antonia Marks, Tower Director, NHS Supply Chain: Large Diagnostic Capital Equipment including Mobile and Services
Jo Travis
Corporate Communications Manager
07598 546 070
Notes to editors
All information in this press release is correct at the time of going to press.
See our Useful Links section for more information on this new framework from NHS Supply Chain,
About NHS Supply Chain
NHS Supply Chain manages the sourcing, delivery and supply of healthcare products, services and food for NHS trusts and healthcare organisations across England and Wales.
Managing more than 8 million orders per year, across 94,000 order points and under 17, 500 locations. NHS Supply Chain delivers over 28 million lines of picked goods to the NHS annually and our systems consolidate orders from over 930 suppliers, saving trusts time and money in removing duplication of overlapping contracts.
NHS Supply Chain aims to deliver savings of £2.4 billion back into the NHS by 2023/2024, leveraging the buying power of the NHS to drive savings and provide a standardised range of clinically assured, quality products at the best value through a range of specialist buying functions. Its aim is to leverage the buying power of the NHS to negotiate the best deals from suppliers and deliver savings back into NHS frontline services.
There are 11 specialist buying functions, known as Category Towers, delivering clinical consumables, capital medical equipment and non-medical products such as food and office solutions. Two enabling services for logistics and supporting technology underpin the model.
Working in partnership with NHS trusts, service providers, and stakeholders, NHS Supply Chain aims to:
Anchor the business on the needs of the NHS by supporting NHS trusts to deliver safe and excellent patient care and through continuing to build the services the NHS needs.
Further strengthen the resilience of the supply chain by continuing to invest in key tools and capacity that build resilience and performance, across the end to end supply chain.
Deliver clinically assured, safe products that support improved outcomes for patients and users.
Support the NHS objective of becoming the world's first net carbon zero national health system.
Ensure a high performing workforce and highly efficient organisation.
Oversight and operational management of NHS Supply Chain is delivered by the management function, Supply Chain Coordination Limited (SCCL). SCCL was incorporated on 25 July 2017 and is a company registered in England and Wales, company number 10881715. NHS Commissioning Board (NHS England and NHS Improvement [NHSEI]) are the sole shareholders of SCCL.
SCCL is a separate organisation to NHSEI and part of the NHS family.