Our Latest Chef's Academy in Ealing, West London
The Culinary and Dietetics team from NHS Supply Chain: Food held the latest Chef's Academy of the 18 July 2023 at the University of West London.
These events demonstrate how combining relevant, tailored training programmes with delicious, new recipes, can help to motivate and inspire the great chefs working within our NHS trusts, accelerating the benefits of collaboration. Innovation like this will be essential in overcoming the challenges NHS chefs face.
Our Chef's Academies provide added value and inspiration for our NHS catering teams and are always well received by the attendees. As a gesture of our appreciation for their time and participation, each attendee is given a free apron to take away with them.
We are proud to be continuing with our Chef's Academy events throughout the rest of 2023, with our next Chef's Academy training event taking place on Wednesday 26 July 2023 in Norwich and further events to be announced later in the year.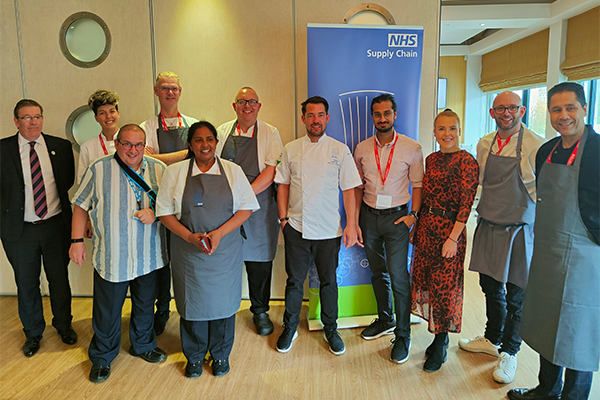 NHS Chef's Academy is an amazing opportunity for NHS Chefs to learn new skills & develop their culinary knowledge on insight-driven food.

Nick Vadis, Chef Ambassador to NHS Supply Chain
"Awesome team, awesome content, awesome delivery… Excellent day, very informative, thoroughly enjoyed… I didn't know what to expect today, but thoroughly enjoyed myself and really did get a lot out of the day"

Chef's Academy Attendees, West London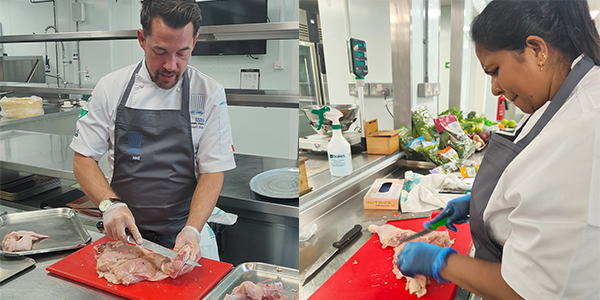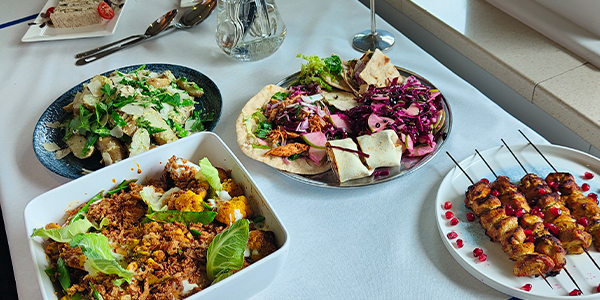 Chef's Academy Objectives:
Teach new culinary skills through a practical, hands-on learning approach.
Inspire NHS chefs by introducing them to new, tasty recipes and show how NHS Supply Chain: Food Culinary Concepts can be adapted and recreated within their trust.
Give insights into the National food review and the mandatory NHS food standards.
Understand the importance of nutrition and dietetics within the hospital setting.
Foster discussion and collaboration with other NHS chefs to create great food, while also providing the opportunity to share best practices.
For more information on our Chefs Academies and Culinary Concepts, please get in touch with your local Food Client Account Manager or contact our NHS Supply Chain: Food team.