Stock Up on Winter Maintenance Essentials
Colder temperatures and darker days mean more precautions must be taken to ensure safety at NHS sites. Estates and Facilities teams have the crucial responsibility of ensuring sites remain accessible. Snow, ice, and severe winter conditions can make areas of NHS sites such as car parks, footpaths, and entrances hazardous. With the right tools and timely planning, these hazards could be mitigated.
NHS Supply Chain: Facilities and Office Solutions team can help you to stock up on essential items to ensure your teams are equipped to deal with colder months and keep sites running smoothly. Our Batteries, Lighting, Tools and Facilities Management framework offers a range of products such as batteries, torches, and chargers, as well as winter essentials including:
Snow pushers
Snow shovels
Salt spreaders
Salt and grit
Salt bins
Winter grit
Sandbags.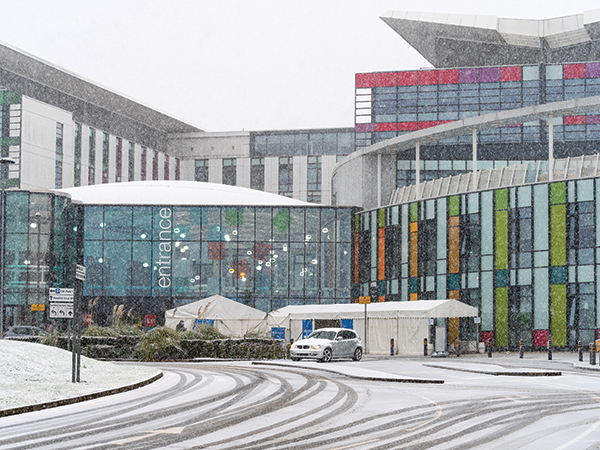 For a comprehensive solution, the framework also offers a winter maintenance kit that includes grit bins, a snow shovel, a high visibility vest and multi-purpose gloves.
Winter safety is paramount. Ensuring that our staff, patients, and visitors can navigate NHS facilities without worry is of utmost importance. By adequately preparing and maintaining essential stocks, our Estates and Facilities teams can proactively address winter challenges, ensuring our sites remain safe and fully operational.

Susan Richards, Category Manager , NHS Supply Chain: Facilities and Office Solutions
See our Useful Links section for more information and to see a full list of winter maintenance products available through this framework, or to discuss your requirements with a member of the team, please contact
Facilities and Office Solutions Support