Tracking eDirect Deliveries – Supplier Action Needed  
Customers are now able to track their eDirect deliveries being made from suppliers. This uses key data from our Supplier Portal.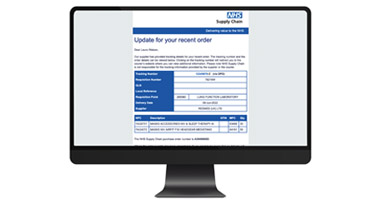 It is important that all suppliers are completing all fields as accurately as possible
This will help to reduce the number of calls to our Customer Services teams
For eDirect orders, customers will now expect to be able to see the progress of their deliveries.
After placing an eDirect order, customers will begin to receive order updates including tracking number, delivery method, courier name, any amendments, or delays through to the despatch of their goods.