Reducing Our Own Greenhouse Gas Emissions and Climate Change
Our supply chain accounts for a significant part of our trusts' carbon
footprints, we are committed to changing this.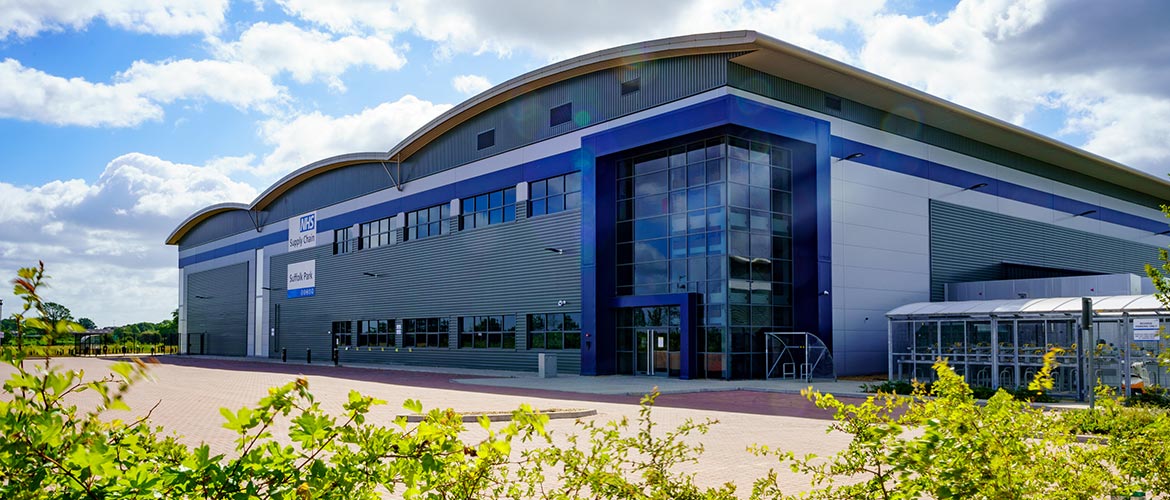 In 2022/2023, NHS Supply Chain aims to reduce carbon emissions across its supply chain by 2,900 tonnes.
Tackling climate change by reducing harmful carbon emissions which will improve health and save lives.
Eight Fully Electric Trucks Take to the Road Delivering to the NHS
NHS Supply Chain in partnership with its logistics provider Unipart Logistics has taken part in the Department for Transport's £10 million Battery Electric Truck Trial (BETT). We have been trailing eight fully electric trucks. October 2022 six months into the trial we have reduced our carbon emissions by at least 16 tonnes.
Watch the video to learn more about the trial.
Data-Driven Energy Saving at NHS Supply Chain Maidstone
July 2022 – Energy efficiency in the NHS Supply Chain is not only beneficial for the environment but essential to operational delivery.
And following on from Energ-eyes Friday, a global event that encouraged all Unipart sites to brainstorm energy-saving ideas for their Unipart processes, and outside of work, NHS Supply Chain Maidstone assessed their systems to determine the best way to reduce energy usage on site.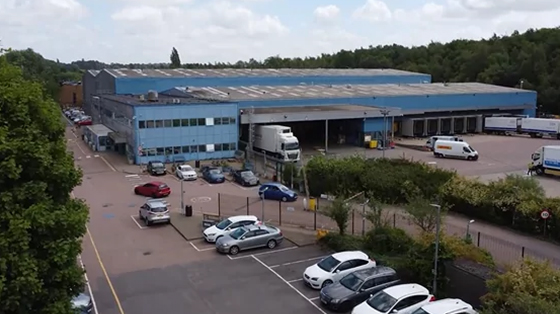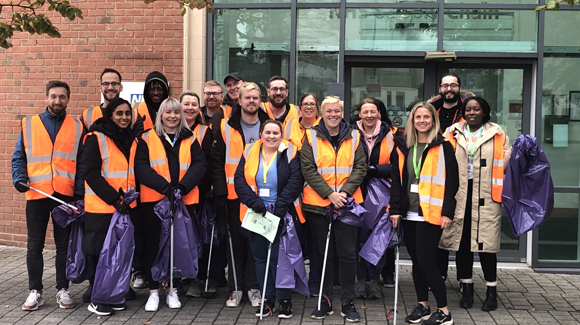 Financial Management Team Volunteer Day – Nottingham Litter Pick
To embed social value in our activities our colleagues are encouraged to support their local communities by taking up to three days of paid leave to volunteer at an organisation of their choice. Members of the Financial Management Team, with support from the Nottingham City Council's 'Nottingham Clean Champions' team spent a day working together to clear litter from the local area. The story and pictures have been featured on our LinkedIn pages.