A Net Zero Supply Chain and Suppliers
Suppliers are key to supporting sustainability targets. While the NHS can modify the way it consumes goods and services to reduce carbon emissions, part of the supply chain emissions can only be reduced by suppliers themselves.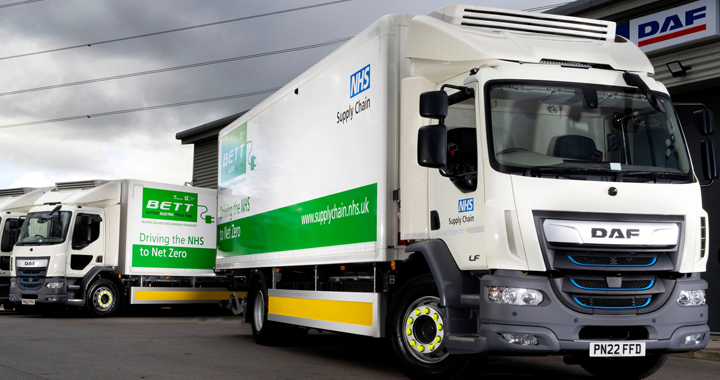 NHS England's public board published the Supplier Road Map to align supply chains, suppliers and the NHS in reaching the ambitious Net Zero targets. View NHSE greener NHS web pages to find out more.
NHS Supply Chain's requirements from suppliers:
Carbon Reduction Plan – From 1 April 2023, NHS organisations requires all suppliers of new contracts for goods, services, and / or works with an anticipated contract value above £5 million per year (excluding VAT) to publish a Carbon Reduction Plan (CRP) for their emissions from the sources included in scope 1 and 2 of the Greenhouse Gas (GHG) protocol and a defined subset of scope 3 emissions.


Social Value – From 1 April 2022, all NHS procurements will include a minimum 10% net zero and social value weighting. The net zero and social value guidance for NHS procurement teams will help unlock health-specific outcomes (building on PPN 06/20).


Evergreen Assessment – Launching in the summer of 2023, The Evergreen Sustainable Supplier Assessment will be a tool for suppliers to engage with the NHS on their sustainability journey and to understand how to align with the NHS net zero ambition. It will serve as a pathway for communications and data gathering between suppliers and NHS decision makers across NHS organisations. It will provide a mechanism for suppliers to showcase their sustainability efforts. The assessment was piloted in 2022 ahead of a broader rollout in 2023. Suppliers will be assessed on how they align with the NHS sustainability ambitions.


NHS England Supplier Roadmap – The NHS net zero supplier roadmap sets out the steps suppliers must take to align with the NHS net zero ambition between now and 2030. (Points 1 and 2 are some of the milestones in that roadmap).


PPN 02/23 – NHS Supply Chain will require all suppliers of contracts for goods, services, and / or works to complete and maintain an up to date MSAT. Details can be found on the Modern Slavery Assessment Tool – Supplier Registration Service.