NHS Supply Chain offers a national model for Home Delivery of continence products. A service that has been developed and refined over the years to provide patient satisfaction, access to national pricing and saving initiatives, supply assurance, and excellent operational service levels.
The most difficult area to assess given the numbers of patients and demographic profile being served. We work closely with our NHS Trusts to ensure we capture 'ways of working' to support all patients involved in the service and have introduced a number of measures and activities aimed at driving satisfaction:
Annual patient audit conducted, gathering feedback about the service being delivered.
Direct patient phone lines to reach the HDS Customer Services Team.
Alternative delivery point option to minimise delivery failure.
Cross threshold deliveries to minimise health and safety issues of bulk delivery.
We offer a fully patient managed service or if preferred just the delivery element. The level of customer service you receive is bespoke through each trust agreement.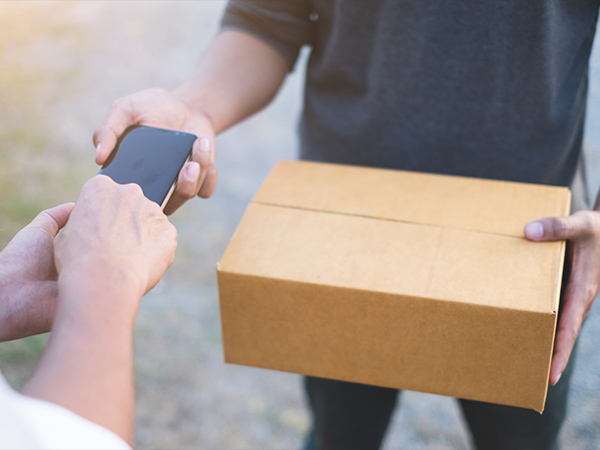 I would just like to say how helpful the customer service call handlers are we speak to almost every day more than once; they are always chatty and polite.

Julie Butterfield, Assistant Practitioner, Continence Team, Bradford District Care HDS
Access To National Pricing And Saving Initiatives
The NHS can benefit from the nationally negotiated prices from our Disposable and Washable Continence Care product framework.
It also provides additional savings levers that give trusts the opportunity for NHS Trusts to make additional savings:
National Pricing Matrices (NPM). Further savings available to trusts from all suppliers on the framework via upfront discounts for spend commitment to suppliers.
The HDS framework provides over 500 product lines across the different suppliers.
Average product cost reductions of 10% over last 5 years.
Total HDS framework spend is approximately £63 million.
The lowest catalogue product prices available to the NHS in England regardless of the volume purchased.
Ongoing HDS Efficiency Savings
Once an NHS Trust becomes a customer of the Home Delivery Service, we appoint a dedicated Account Support Manager (ASM) to oversee operational matters and support with ongoing needs. The ASM has access to many internal resources to support with continuous project development:
Quarterly business report. This is created and reviewed with the NHS Trust. QBRs help to identify areas where education may be beneficial, or proposed options to optimise delivery cycles and reduce costs.
Product match exercise available to enable NHS Trust to understand the financial impact of considering a change in product supplier.
Patient Reassessment reports to help nurses identify who is overdue.
Supply Chain have always been a great support to Bradford Continence Service. The Quarterly Business Review meetings have provided us with the opportunity to really focus on where we can provide support be that specific care homes or patients in their own home. Supply chain is always responsive to requests for reports and assistance that results in us to deliver high-quality care within our allocated resource

Maria Moor, Continence Team Leader RGN, Bradford District Care HDS
The quarterly budget meetings are well structured, clear, and the home delivery account manager Lloyd Miller is always available to provide help and support when needed.

Louise Cristofoli, Continence Nurse Specialist, Camden
We are the only supplier with a national network and stock holding of multiple continence product ranges. So, the NHS Supply Chain Home Delivery Service is well placed to support trusts and their patients. By providing a reliable and responsive service that reduces risk and provides reassurance to patients and clinicians alike.
All suppliers on the framework also provide full account and clinical support to customers in the same way they would on a direct contract. Including supporting patient assessments, ensuring clinical assurance, and driving savings through innovation.
Patients in Camden are well supported by HDS and all their continence needs are well met due to the good collaboration with the provider services. HDS ensures that the NHS trusts are well informed of any changes and if they may affect the supply to patients and are kept undated with any potential disruptions due to unforeseen circumstances. There has been a full interrupted supply from HDS during the pandemic and the impact of Brexit. The call advisors are always extremely helpful and will endeavour to accommodate the provider services and have a good working relationship with Camden

Louise Cristofoli, Continence Nurse Specialist, Camden
Operational Service Levels
Our delivery drivers are fully trained to offer a discreet, helpful and professional service to all patients. We measure operational success through several quantifiable targets including:
Delivery success of over 99%
Customer service response time averages at 49 seconds
New patients set up in system in less than 48 hours.
HMR community services use a fully managed NHS supply chain service, we have online access to all patient information and the customer service staff are very helpful when contacted. The account support manager assigned to our contract is good in keeping us up to date via email or telephone and we have regular quarterly contract meetings. He is responsive to any queries and will direct them to the appropriate department and have a response back to us in a timely manner.

Abbie Kershaw, Bladder and Bowel Service Lead, Heywood, Middleton & Rochdale